What are you dreaming up for your party guests this summer? We've got you covered! Asian Caucasian has dished up 6 Light & Delicious Asian-Inspired Recipes for Summer that are healthy and delicious! From salads to grilled dishes to chilled soup, you'll be craving these recipes for years to come, and they are incredibly easy to prepare!
The heat is on! But there's no sweating in the kitchen all day with these easy recipes. Starters, main courses, snacks, we're on it! You can get creative with these recipes as well, so feel free to change up the protein, veggies, and sauces. So freakin' versatile!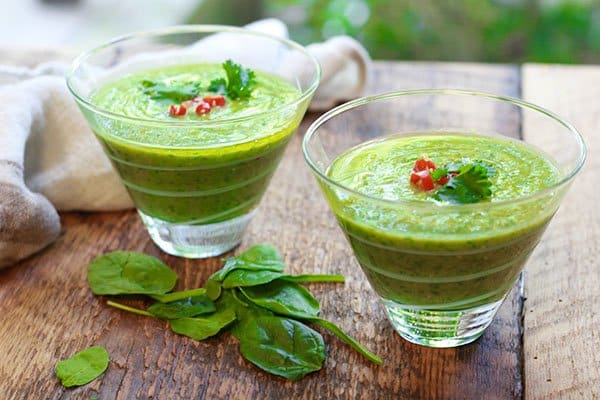 #1: Mean Green Gazpacho is a vibrant chilled soup that hits the spot as a starter. No cooking required! Throw it all of the veggies into the food processor, along with 2 cups of water, lime juice, white balsamic vinegar, avocado oil, salt and pepper. This is the perfect light and delicious recipe for summer!
What veggies are in this gazpacho?
green tomatoes, or tomatillos
ripe avocados
English cucumber
yellow bell pepper
Thai chili peppers (or 1 large jalapeño pepper)
green onions
garlic cloves
fresh cilantro with stems
fresh basil
fresh baby spinach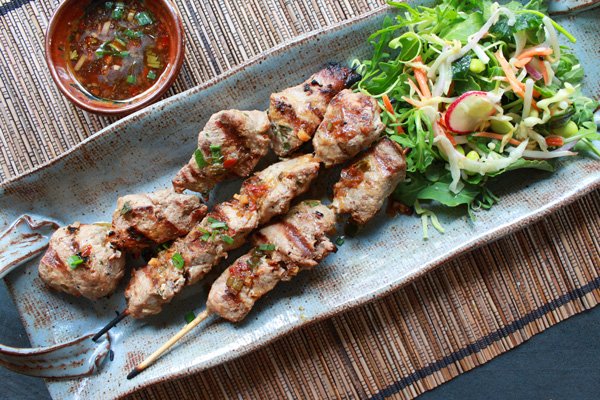 #2: This dish is a blog fave! Our Asian-inspired Vietnamese Grilled Tenderloin Pork Skewers are melt-in-your-mouth tender when grilled, and the marinade is truly EPIC!
What's in the marinade/sauce?
reduced sodium soy sauce
brown sugar
fresh lemongrass
finely shallots
garlic cloves
fresh ginger
canola oil
fresh cilantro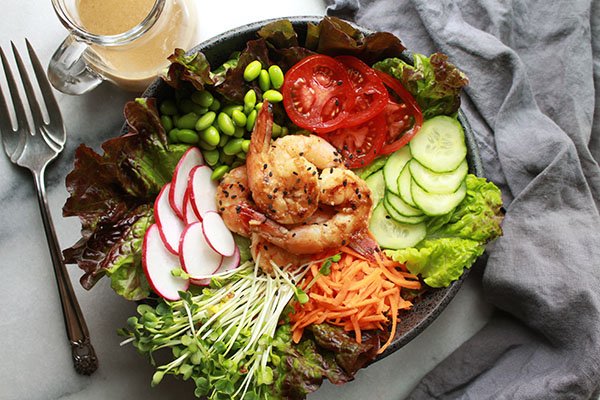 #3: This gorgeous Grilled Miso Shrimp Garden Salad will fulfill all of your light and deliciious summer salad cravings! Grilled shrimp is layered with fresh veggies like carrots, radishes, tomatoes, cucumbers, edamame pods, and radish sprouts, and topped with a to-die-for Miso Dressing!
Ingredients in the miso dressing:
white miso paste
honey
fresh ginger
garlic clove
Juice from one lime
canola oil
cayenne pepper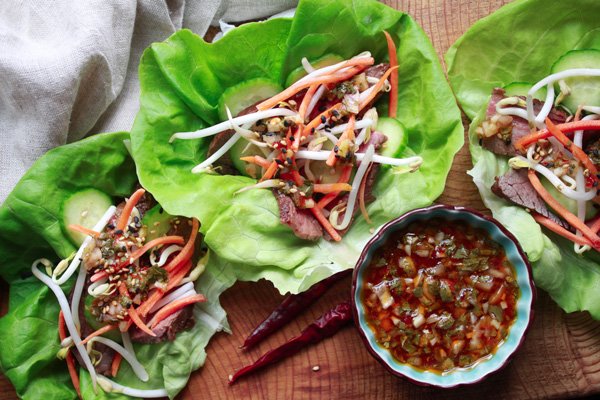 #4: These Grilled Flank Steak Lettuce Cups are the perfect lettuce-wrapped meal and are a cinch to make. They are incredibly flavorful, and oh so healthy, especially with the Vietnamese Nuoc Cham Dipping Sauce!
What's in the nuoc cham dipping sauce?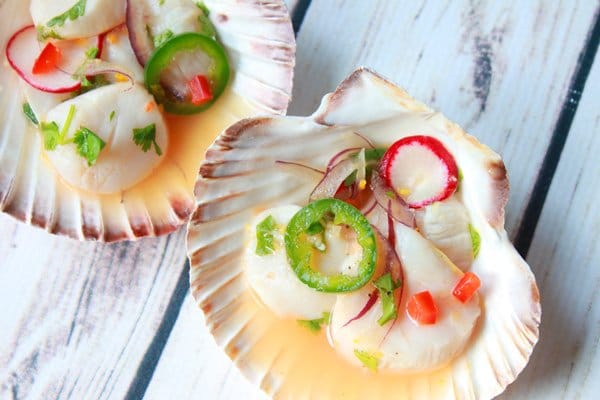 #5: Have you ever seen anything more beautiful than these Spicy Scallop Ceviche shells? This appetizer looks so "fancy-schmancy" that your dinner guests will think you hired a private chef! It's so easy -- the scallops cook themselves in citrus juice!
What citrus do you use in this ceviche?
juice from 2 lemons
zest from one orange and freshly squeezed
juice from 1 lime
juice from 1 ruby red grapefruit
1 garlic clove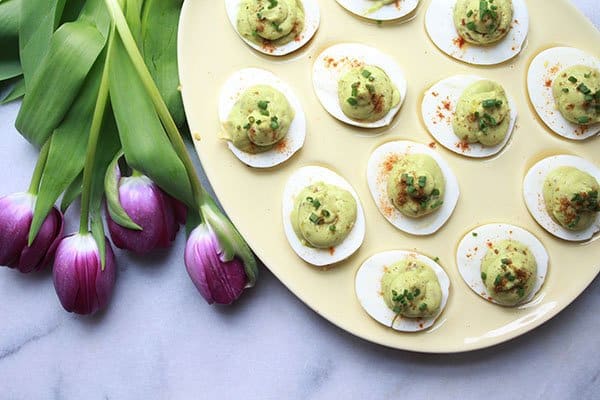 #6: Last but not least... our Asian-inspired Spicy Avocado Deviled Eggs are so creamy and have ZERO mayo, which means "healthy snack!" You'll love the kick from the Thai chili paste. Summer picnics will never be the same!
Ingredients for the filling in these deviled eggs:
yolks from hard-boiled eggs
large avocados
plain Greek yogurt
juice from ½ a lime
salt & pepper
Want more light & delicious Asian-inspired recipes for summer?
If you liked this roundup of summer recipes, you're going to want these light recipes too: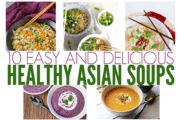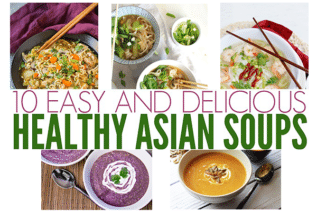 Update Notes: This post was originally published on June 13, 2018, but was republished with slight text changes and additions, like step by step instructions and tips in May 2021.