Cookie season is in full swing with the holidays upon us! This roundup of 10 Festive Holiday Cookie Recipes is just what you need to share the cookie love this Christmas with friends and family! From ugly sweater cookies to decorated Grinch cookies, you'll find everything you need to get your cookie fix this holiday season!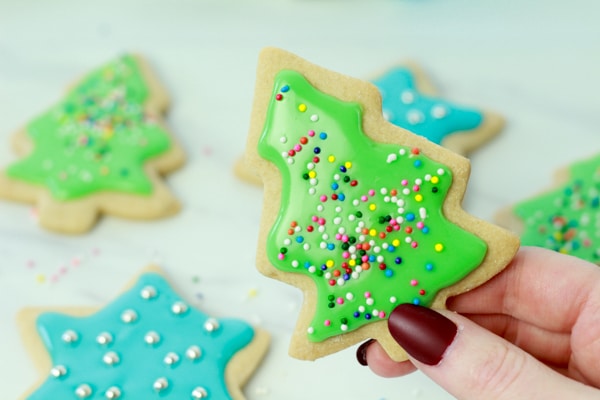 These super easy Gluten-Free Holiday Sugar Cookies are so much fun to decorate! And, the cookie glaze is pretty and festive. Made with gluten-free flour, you're going to want trays of these beautiful cookies for the holidays. Santa might even steal a few!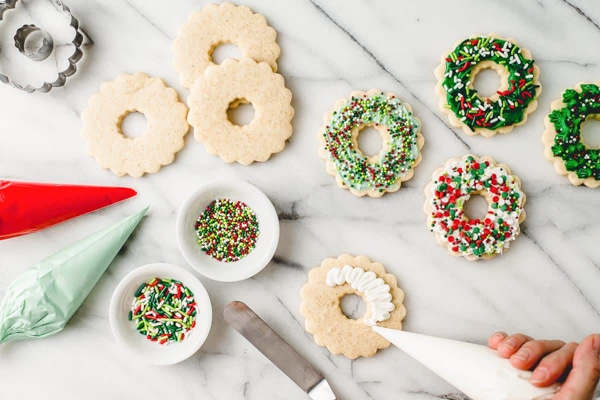 Up your cookie game with these Cut Out Sourdough Sugar Cookies from Little Spoon Farm. These festive cookies topped with royal icing are soft, chewy, and hold their shape perfectly when baked. These sugar cookies are easy to decorate for the holidays or special occasions!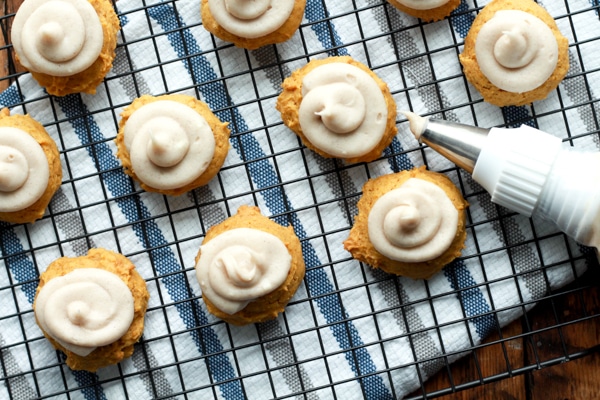 If you love pumpkin as much as I do, you're going to go crazy over these super easy Classic Pumpkin Spice Cookies! They're soft, pillowy and delicious. These classic pumpkin cookies made with pumpkin pie spice are perfect for the holidays, but also year-round!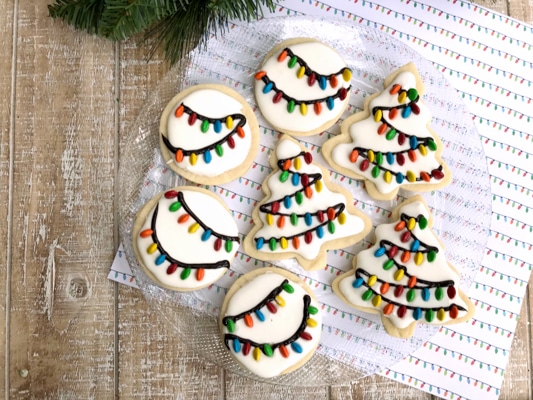 Nothing says Christmas like these Christmas Lights Sugar Cookies from Hip Home School Moms. These are Santa's favorite cookies (according to Mrs. Claus!). The kids will have so much fun decorating these sugar cookies, making them look like trees with holiday lights. Don't forget to leave out a glass of milk for Santa!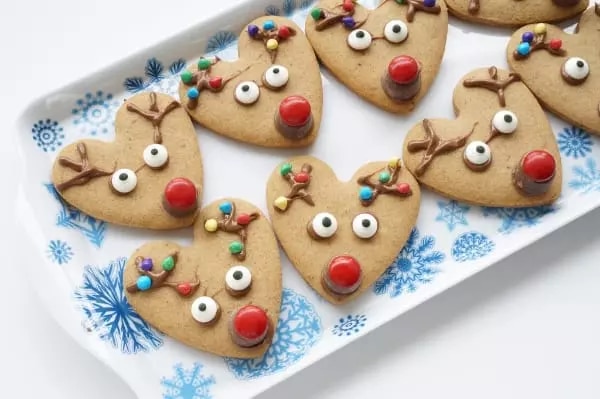 Who doesn't love Rudolph the Red-Nosed Reindeer? He's a Christmas icon! The kids are going to have so much fun decorating these Christmas Spiced Rudolph Cookies from Rainy Day Mum. These speculoos cookies are similar to gingerbread cookies but are made with honey instead of molasses. Deliciousness in every Rudolph bite!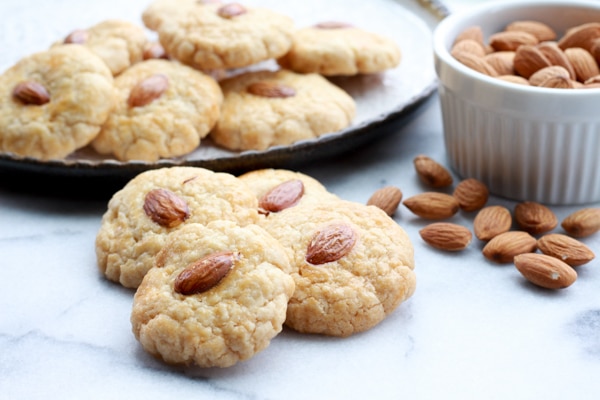 These to-die-for Chinese Almond Cookies are crunchy and flavorful with buttery goodness in every bite! It's traditional to make these almond cookies during the Chinese New Year, but these gems are eaten all year round and a fantastic, sweet treat during the holidays. The almond flour gives these cookies such great flavor!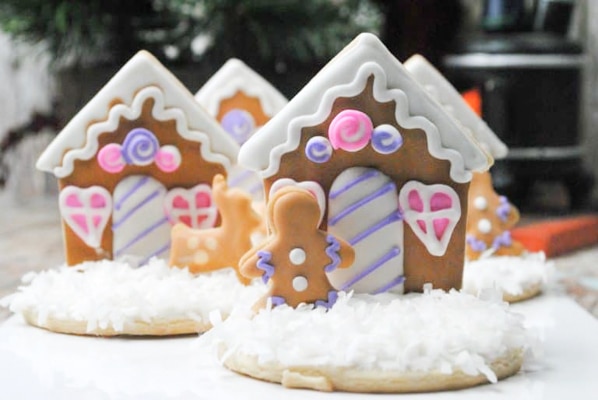 Check out these beautiful Gingerbread House Cookies from Operation $40K! Now that's impressive! If you love a fun project, you're going to want to make these fancy-looking treats. They're easier than you think!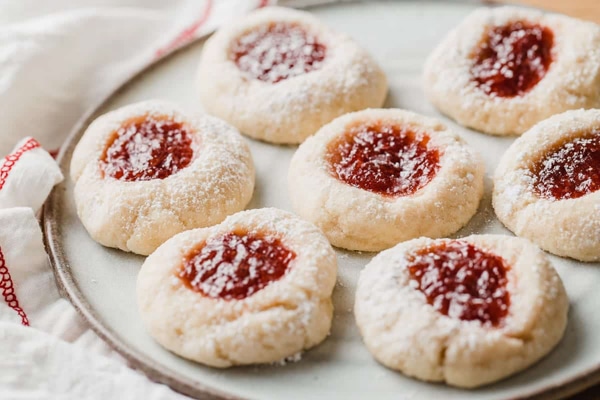 Thumbprint cookies are a must-have holiday cookie! These soft and chewy Sourdough Thumbprint Cookies from Little Spoon Farm are rolled in granulated sugar and baked with homemade strawberry jam right in the center, then dusted with powdered sugar. You're going to love these easy cookies!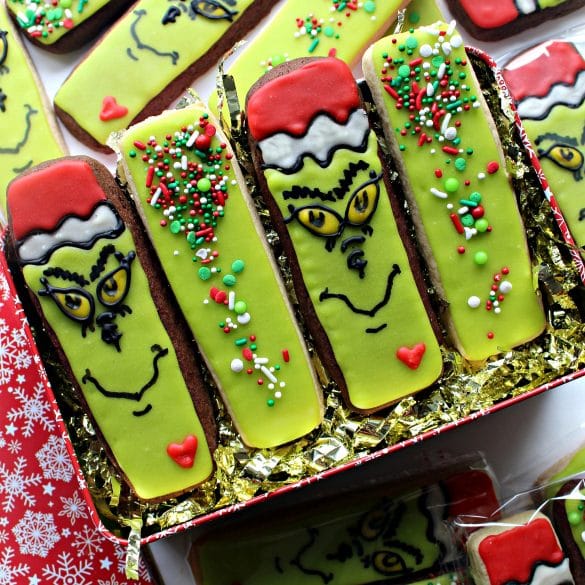 The Grinch may have stolen Christmas, but he stole my heart with these adorable Decorated Grinch Cookies from The Monday Box! Chocolate and vanilla sugar cookie sticks are piped with green icing and decorated with colored food gel and sprinkles. Such a fun baking project for the holidays!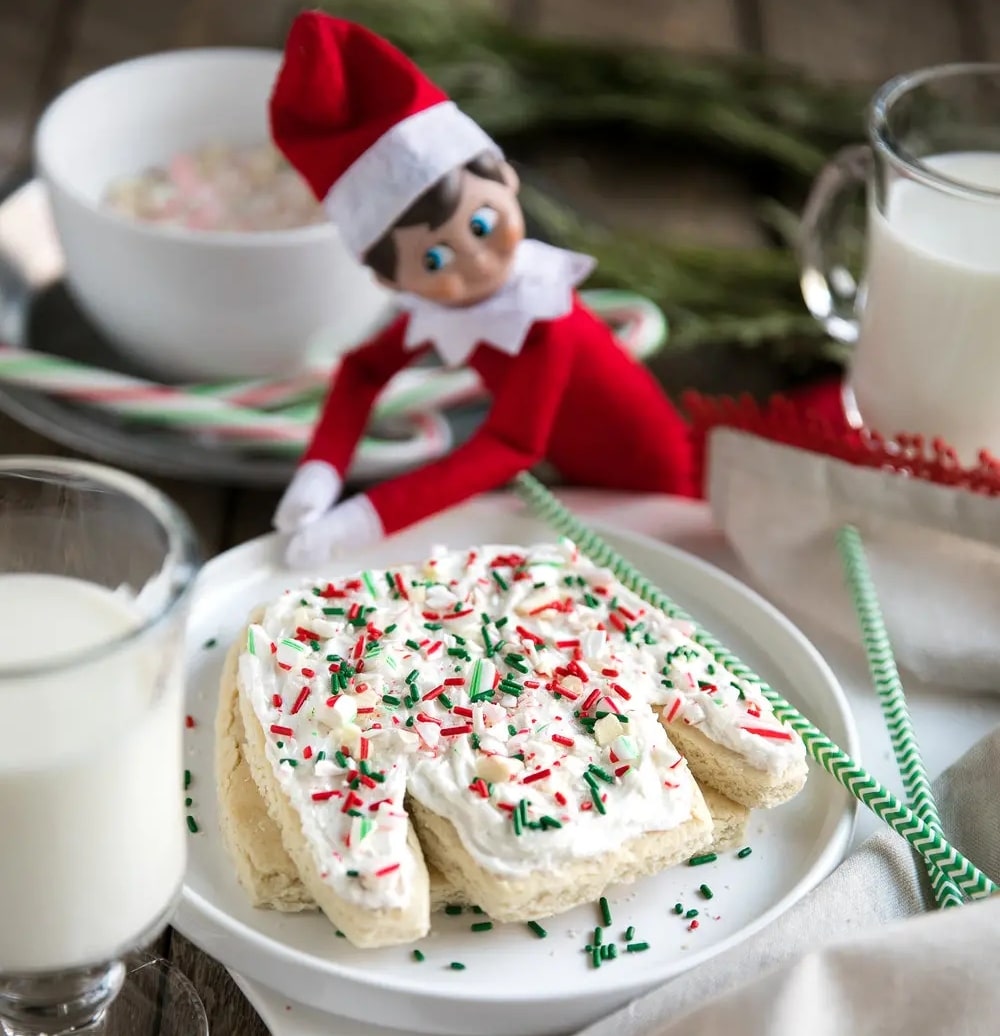 This mischievous little elf is looking to take a bite out of these adorable Ugly Sweater Sugar Cookies from The Forked Spoon! Ugly sweaters are a tradition in my house during the holidays, and I'm definitely adding these ugly sweater cookies to my sweets list. The family will absolutely love these!
Want more recipes like this?
If you liked this roundup of Best Christmas Cookie Recipes, you're going to want these roundup recipes too!