Get holiday-ready with this roundup of 15 Best Holiday Appetizers to entertain your family and friends! From cheese boards to spiced nuts to bite-sized meatballs, you're going to love how easy these recipes are to make! Hope you enjoy and that these bring you much joy!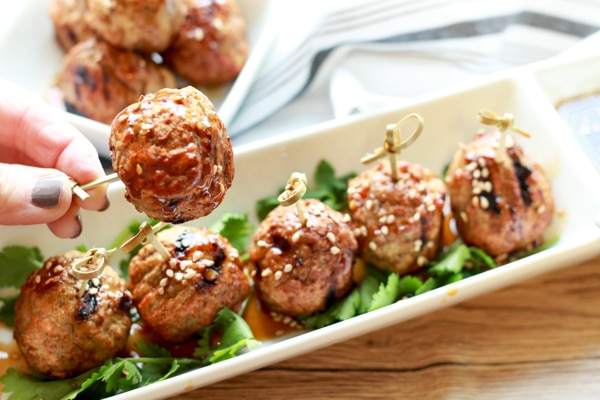 When I entertain, I like to include a hot appetizer, like these tasty Shrimp and Turkey Asian Meatballs. This is a fantastic twist on the traditional meatball. You can substitute the ground turkey for ground pork, ground chicken, or even ground sausage. So many options!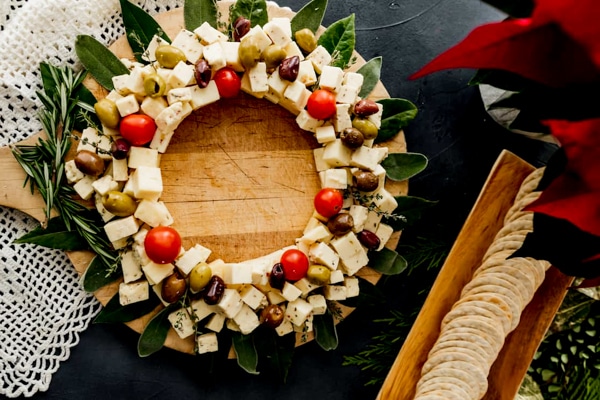 This Christmas Wreath Cheese Board from Muy Bueno is a simple and festive cheese board shaped like a Christmas wreath! The best part is that you can customize this cheese wreath recipe with your own holiday favorites. It's quick, looks fancy, and is sure to be a hit at your next holiday party!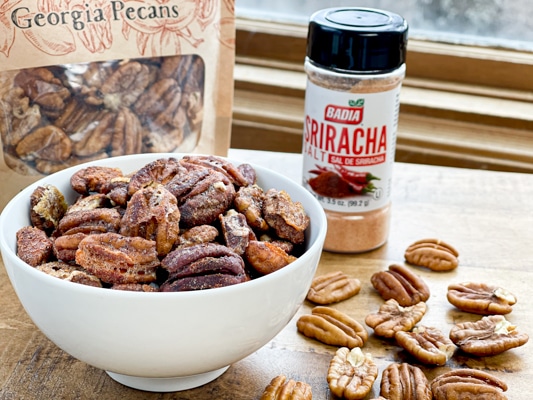 Grabbing a handful of spiced nuts during a holiday party is practically the norm! These Asian-Spiced Pecans are everything you want in a healthy holiday snack – sweet, crunchy, salty, spicy, and incredibly addicting! Make extra batches of these nuts because they will go quickly!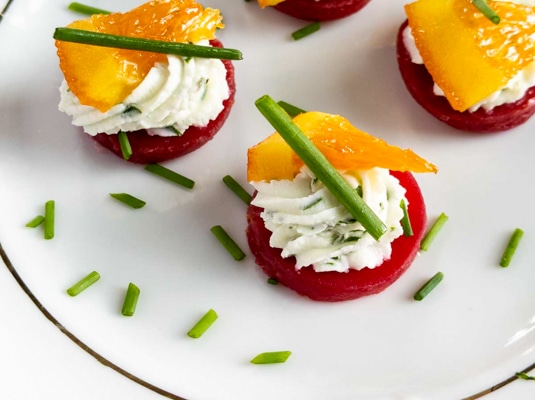 Looking for the perfect healthy finger food? These bright and festive Beet and Goat Cheese Bites from Peel with Zeal are the ideal bite-sized appetizers for the holidays! The best part is they have just four ingredients -- beets, goat cheese, candied orange slices, and chives. How easy is that?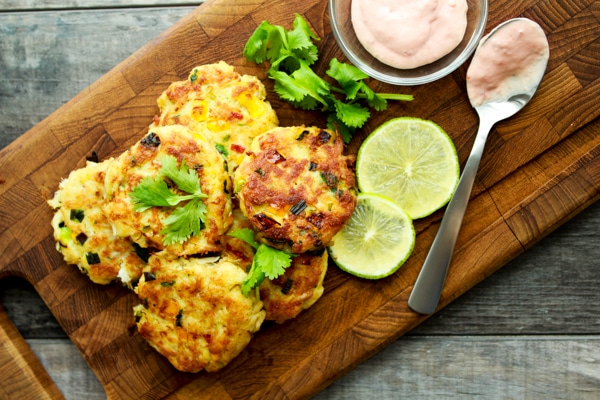 Want to impress your party guests? These crispy, golden Mini Thai Crab Cakes with Spicy Aioli are packed with flaky fresh lump crab meat, red Thai chili peppers, and Panko bread crumbs for texture, then dipped in a Sambal aioli for a bit of heat. It's the perfect seafood appetizer!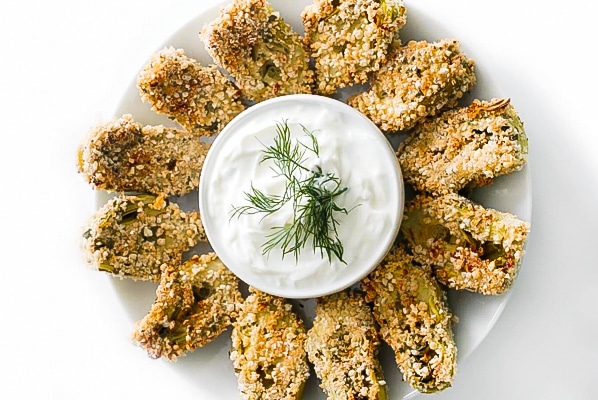 For those party guests with dietary restrictions (or not!), these amazingly delicious Crispy Air Fryer Artichoke Hearts from Strength & Sunshine are gluten-free, vegan, and allergy-free. But, there's no sacrifice on taste! These artichoke hearts are lightly breaded with NO oil, and served with a side of healthy yogurt sauce. So yummy for the holidays!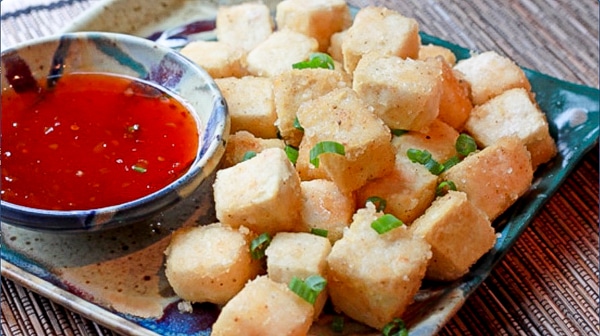 Crispy Salt and Pepper Tofu is a popular dish you'll find on Chinese menus. But it's super easy to make in your own kitchen! Even if you're not a tofu-lover, this vegetarian appetizer will definitely change your mind! Serve with a side of sweet chili sauce for the ultimate holiday appetizer!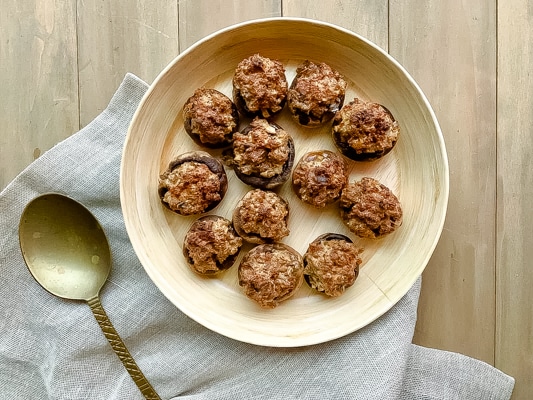 Just 5 ingredients in this easy Classic Stuffed Mushrooms recipe from Food, Fun & Faraway Places! Soft cream cheese combined with spicy sausage with sage are stuffed into your favorite mushrooms for this quick, favorite holiday appetizer. Your party guests will fight over this one!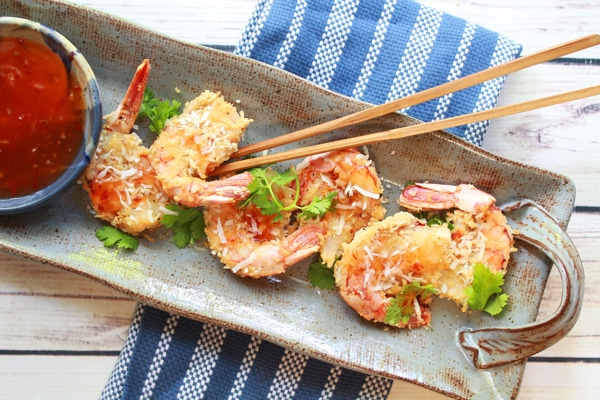 These golden, sweet, and crispy Gluten-Free Baked Coconut Shrimp are a real crowd-pleaser! They're baked, not fried, with all of the classic flavors, but not all the calories. Dipped in egg whites and coated with gluten-free panko bread crumbs and organic coconut flakes, you're going love how easy this appetizer is to make!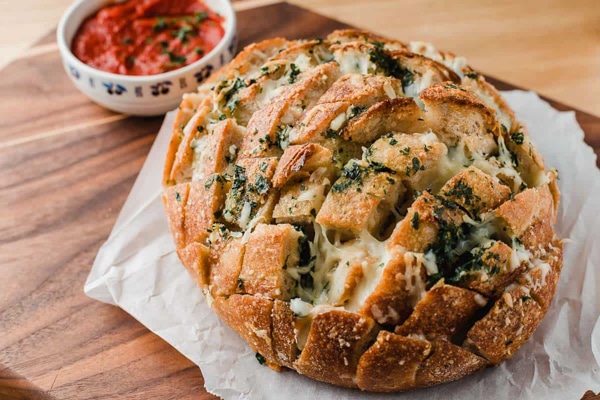 If you're looking for a fun and beautiful, garlicky cheesy bread for the holidays, look no further! You'll love how easy it is to take a loaf of sourdough and turn it into this stunning party appetizer from Little Spoon Farm. This Pull Apart Cheese Bread is a recipe you'll want on repeat!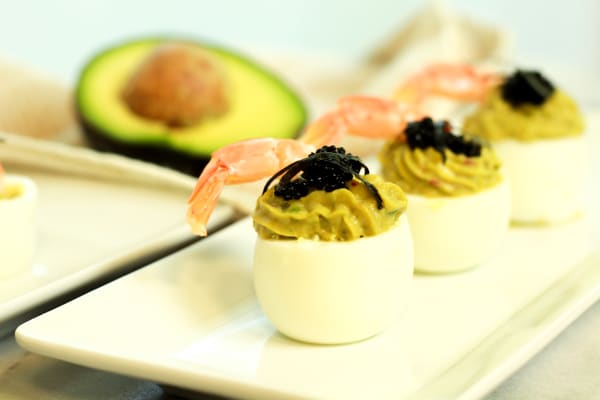 Who doesn't love pairing avocado and eggs? These dreamy, creamy, Shrimp and Caviar Spicy Avocado Deviled Eggs are topped with fresh shrimp and caviar. It's a decadent, KETO-friendly appetizer that's impressive, but so easy to make!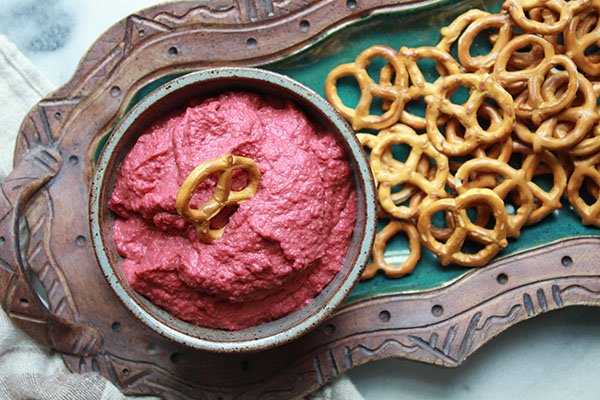 Look at that vibrant red color of these beets in this super tasty Red Beet Hummus dip! This recipe is a cinch to make with very few ingredients. Throw it all into the food processor and you've got a stellar holiday appetizer in mere minutes!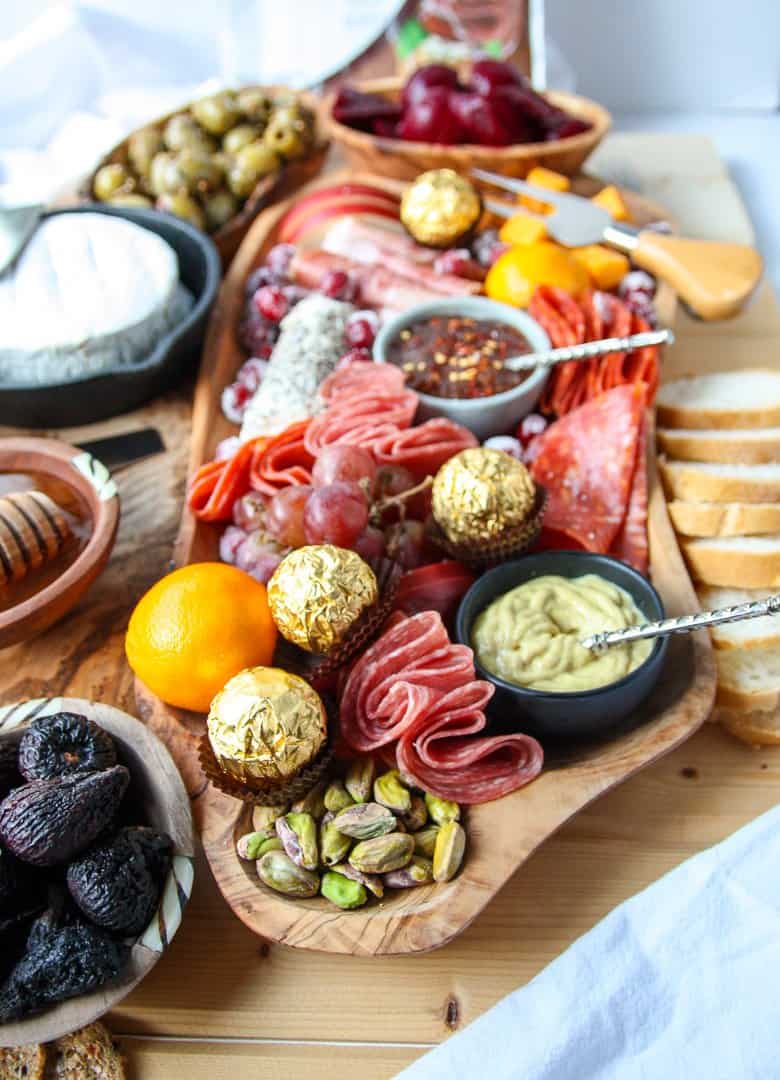 A charcuterie board is a fun and casual way to entertain during the holidays. This Holiday Charcuterie Board from The Food Blog is just so beautiful and festive! You can basically assemble a charcuterie board with whatever cheeses, meats, nuts, fruits, and olives you have on hand. Getting creative with this easy appetizer is the best part!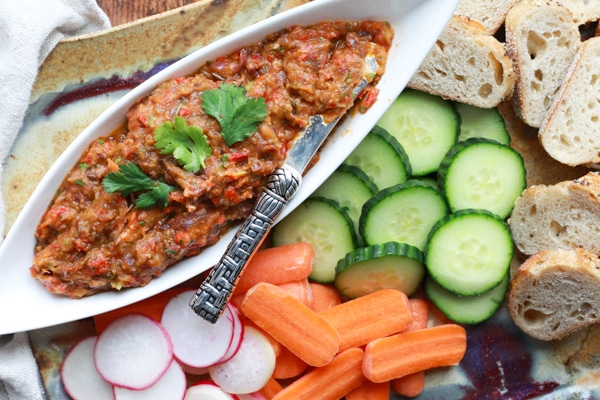 Wait until you see how easy it is to make this Chinese Eggplant Dip! Roasted Chinese eggplant is the star in this festive appetizer recipe. The flavors in this awesome dip are over the top! Serve with fresh cut veggies and bread slices for the ultimate holiday starter!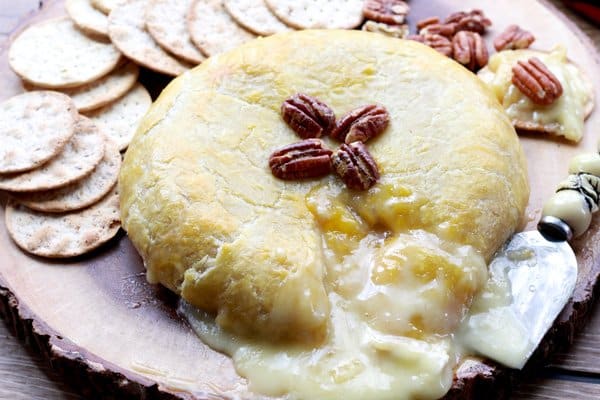 This golden-brown Baked Brie in Puff Pastry is oozing with cheesy goodness and apple cider ginger jam from Trader Joe's! It's the perfect holiday appetizer! For all of you cheese lovers, this baked brie is going to rock your world!
Want more recipes like this?
If you liked this roundup of Best Holiday Appetizer recipes, you're going to want these roundup recipes too!