It's pumpkin-mania season! Satisfy your pumpkin cravings with this roundup of 9 Easy Pumpkin Recipes. From soup to sweets to pancakes, you'll want to bookmark these recipes!
Get your pumpkin fix with these nine awesome and easy, sweet and savory pumpkin recipes. This favorite fall squash is so versatile! Check these out!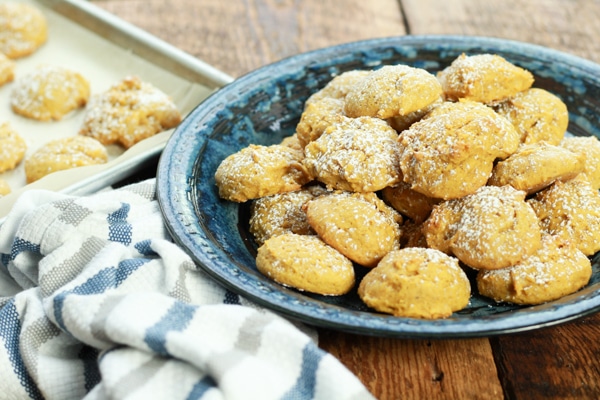 If you love pumpkin, you're going to adore these incredibly soft and pillowy Classic Pumpkin Spice Cookies with a subtle pumpkin flavor, the all-important pumpkin pie spice, and just the right amount of sweetness. These easy pumpkin cookies are so perfect for the holidays, or all year round!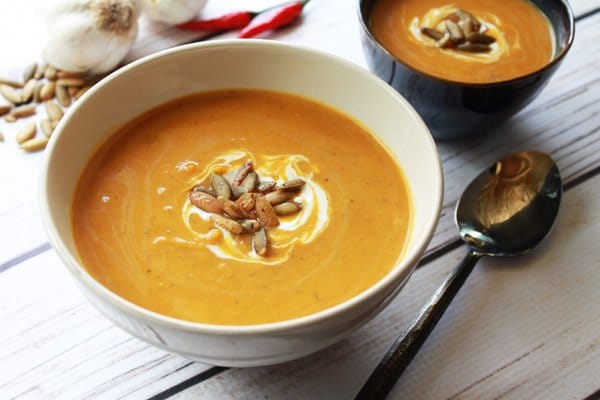 Warm up your tootsies with this Easy Spiced Pumpkin Coconut Soup! I literally made this in just 30 minutes! Need I say more? It's seriously healthy too — no fat in this bowl of goodness! There are so many fragrant spices in this soup, plus the sweetness from the pumpkin purée and a dash of brown sugar combined with the heat from the Thai chili pepper makes this so incredibly satisfying!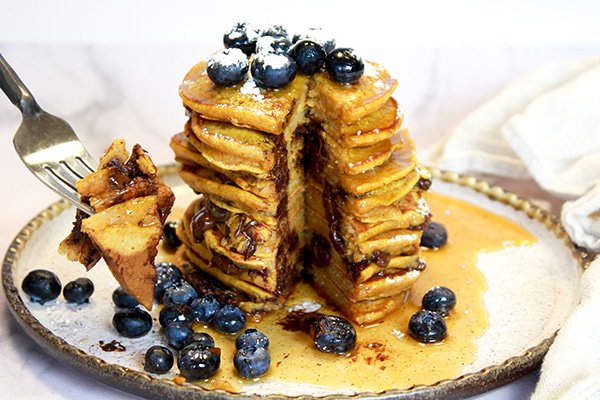 How gorgeous is this stack of Pumpkin Five Spice Pancakes? The Chinese Five Spice gives these pancakes a really special flavor, but super subtle, with its blend of cinnamon, cloves, fennel, star anise, and nutmeg. They were so freakin' delish, especially with the added chocolate chips, fresh blueberries, a drizzle of organic maple syrup, and a sprinkling of powdered sugar. Wow!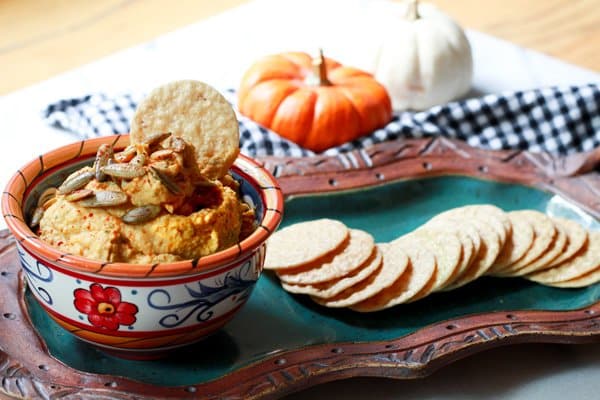 Tap into the flavors of fall with this tasty Savory Pumpkin Hummus recipe! It's beyond easy to make -- NO cooking required! Only 10 minutes to a quick appetizer dip that's perfect for holiday entertaining. It's made with a cup of organic pumpkin purée, a can of chickpeas, some tahina paste, garlic, a dash of honey, and sriracha seasoning for a little kick!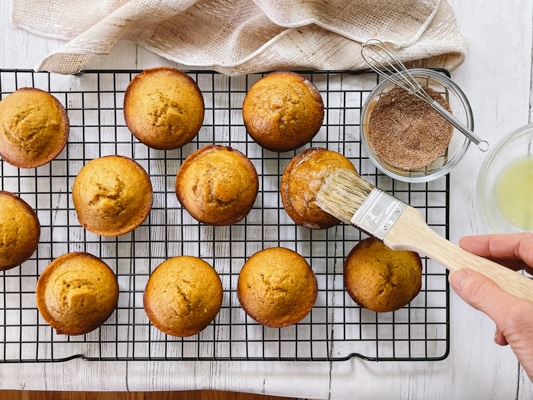 It's officially fall y'all! That means pumpkin everything, including these Classic Pumpkin Muffins! Every bite is off-the-charts! Soft and delicious on the inside, buttery and sweet on the outside, these homemade muffins could not be any easier to make! They're loaded with all of your favorite fall spices, plus lots of pumpkin flavor from the organic pumpkin purée. These muffins are such a cozy treat for sweater weather!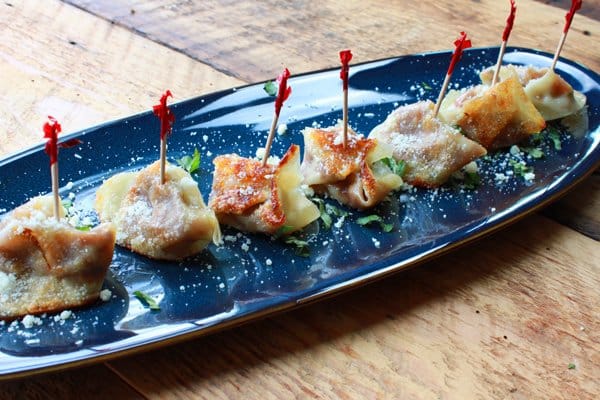 Dazzle your holiday guests with these Asian-inspired Savory Pumpkin Wonton Bites! Wontons are incredibly versatile! My spin on this delicious appetizer combines pumpkin purée with sweet roasted garlic and fragrant Chinese Five Spice. This is a truly unique appetizer that will be gobbled up quickly!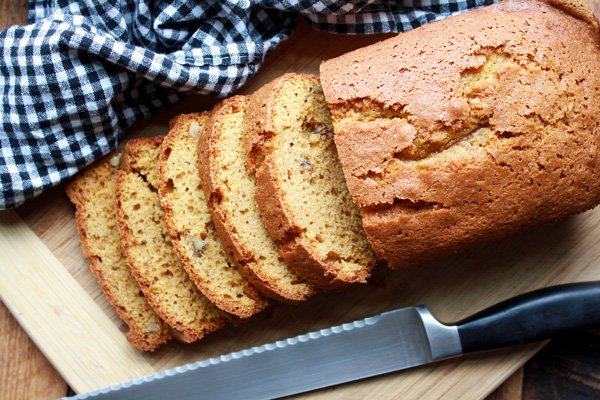 Moist and delicious, and so easy to make, this Five Spice Pumpkin Bread is a must for fall! It's a family recipe that appears this time of year without fail! I've altered the recipe slightly with the addition of the Chinese Five Spice. This spice adds so many layers of flavor but it's subtle so you won't really notice it's in there. Once you taste this pumpkin bread you'll want to make it over and over again!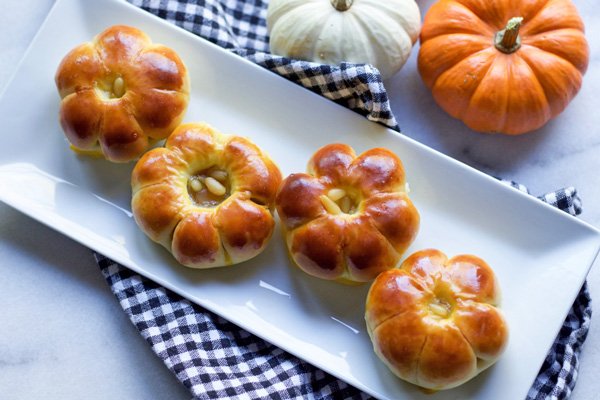 These Pumpkin Manju Sweets are an awesome Asian treat using pumpkin purée as the sweet filling. These popular Japanese treats, typically filled with sweet red bean paste, are sold at most Asian bakeries but are so fun to make at home! This seasonal version is just as delish, but filled with the goodness of sweet pumpkin purée and sweet potatoes! They taste like mini pumpkin pies! Oh, my!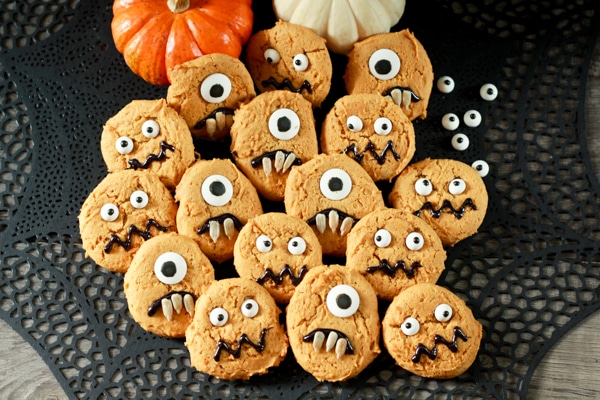 With Halloween right around the corner, I simply could not just do any old cookie, am I right? I'm all in for creepy stuff, and these Pumpkin Monster Cookies are perfect for the scary occasion. These cookies will literally melt in your mouth. Perfectly soft and delicious, they're so much fun to make as an interactive project for Halloween with your kids or grandkids!
Want more roundups like this?
If you like this roundup of recipes, you're also going to want these recipes filled with the flavors of fall!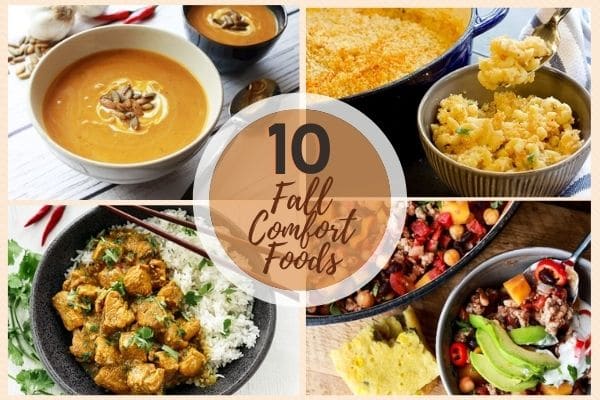 This recipe roundup of 10 Fall Comfort Foods is full of hearty, cozy, family-friendly, Asian-inspired dishes to warm your belly through the chilly months ahead!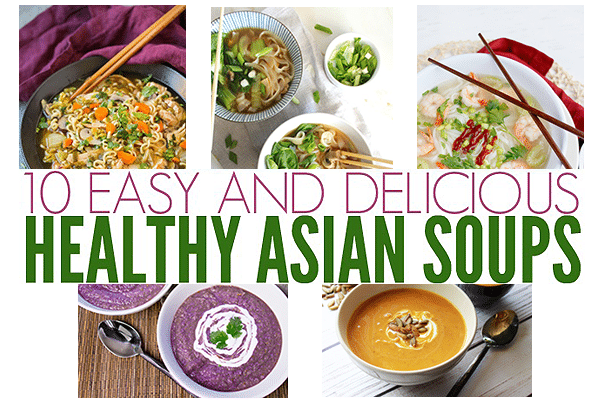 When the weather turns colder, what is your body craving? SOUP, SOUP, SOUP, of course! Here are some great options for making healthy Asian soup with this fantastic roundup of 10 Easy and Delicious Healthy Asian Soups.