There are endless ways to make delicious fried rice at home. Check out this awesome roundup of 18 Easy Asian Fried Rice Recipes that you'll definitely want to bookmark. From Korean fried rice to Indonesian fried rice to vegetable fried rice, these easy rice recipes will never get old!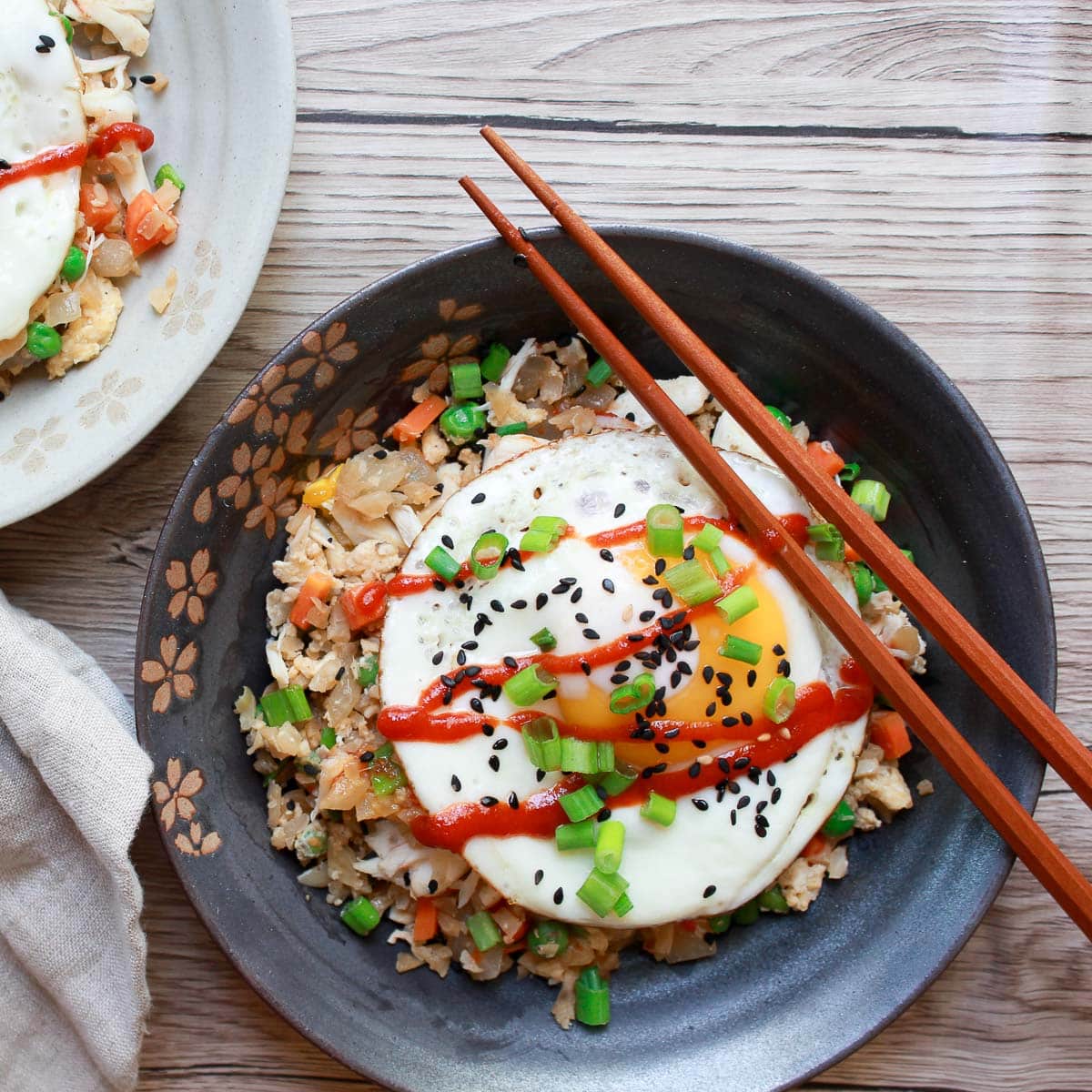 This healthier version of fried rice will make you wonder why you weren't using riced cauliflower all along! This Easy Cauliflower Fried Rice with Crab is so flavorful. A drizzle of sriracha sauce completes this healthy dish, and that fried egg is the icing on the cake!
If you have leftover rice just hanging out in the fridge, turn it into Asian fried rice! You're going to love this roundup of unique and easy Asian-inspired fried rice recipes from my blog, and from some of my favorite food bloggers, that will turn that leftover rice into something magical!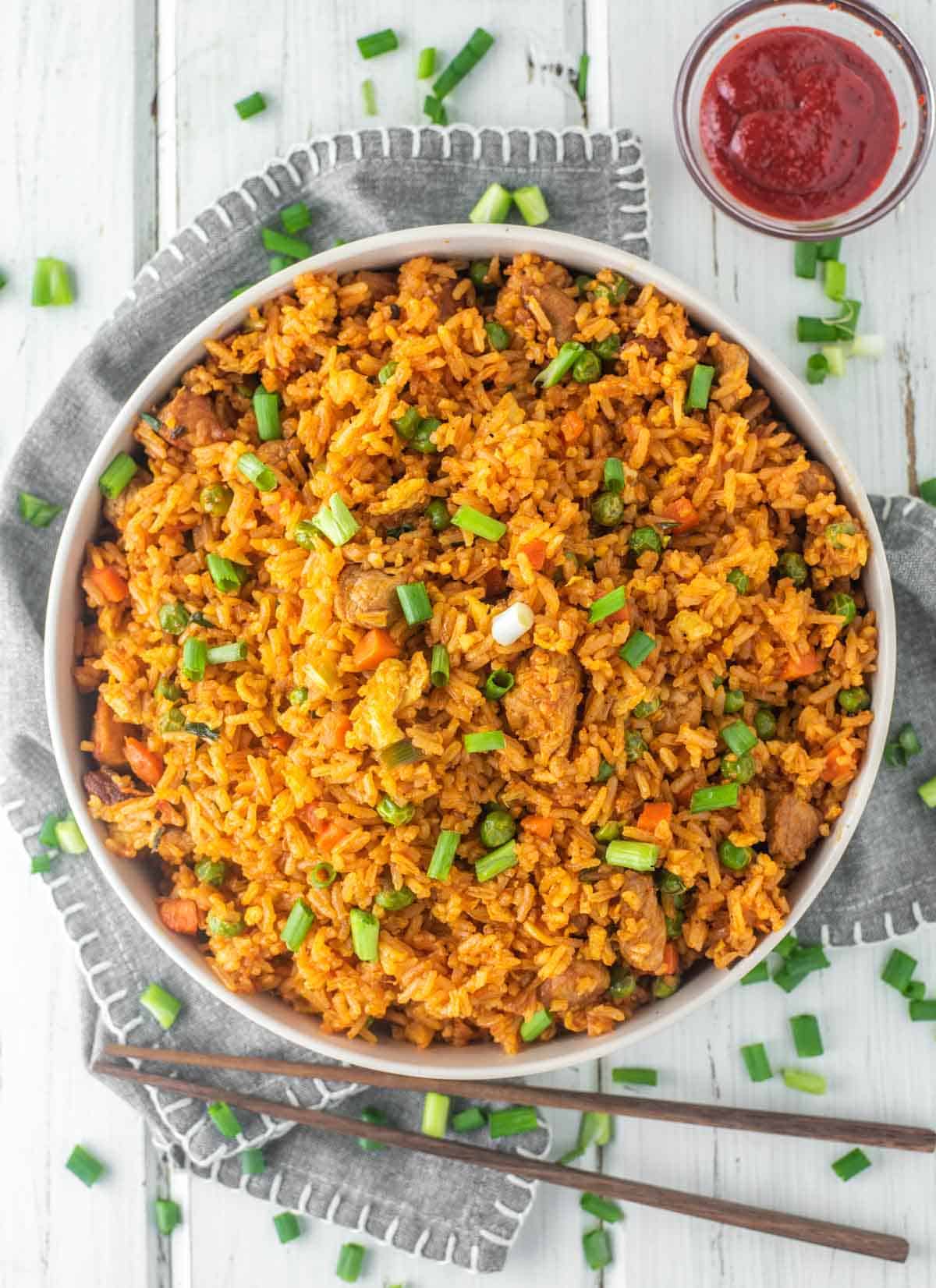 This delicious Gochujang Fried Rice takes less time than waiting for takeout, and is kicked up a notch by the sweet and spicy Korean Gochujang paste. I mean, there's nothing better than a meal that's ready in under 20 minutes!
TOP TIP! Did you know that leftover rice makes the best fried rice? Don't throw it away! It's best when left in the fridge overnight because it's drier and will cook perfectly in your skillet, along with the other ingredients.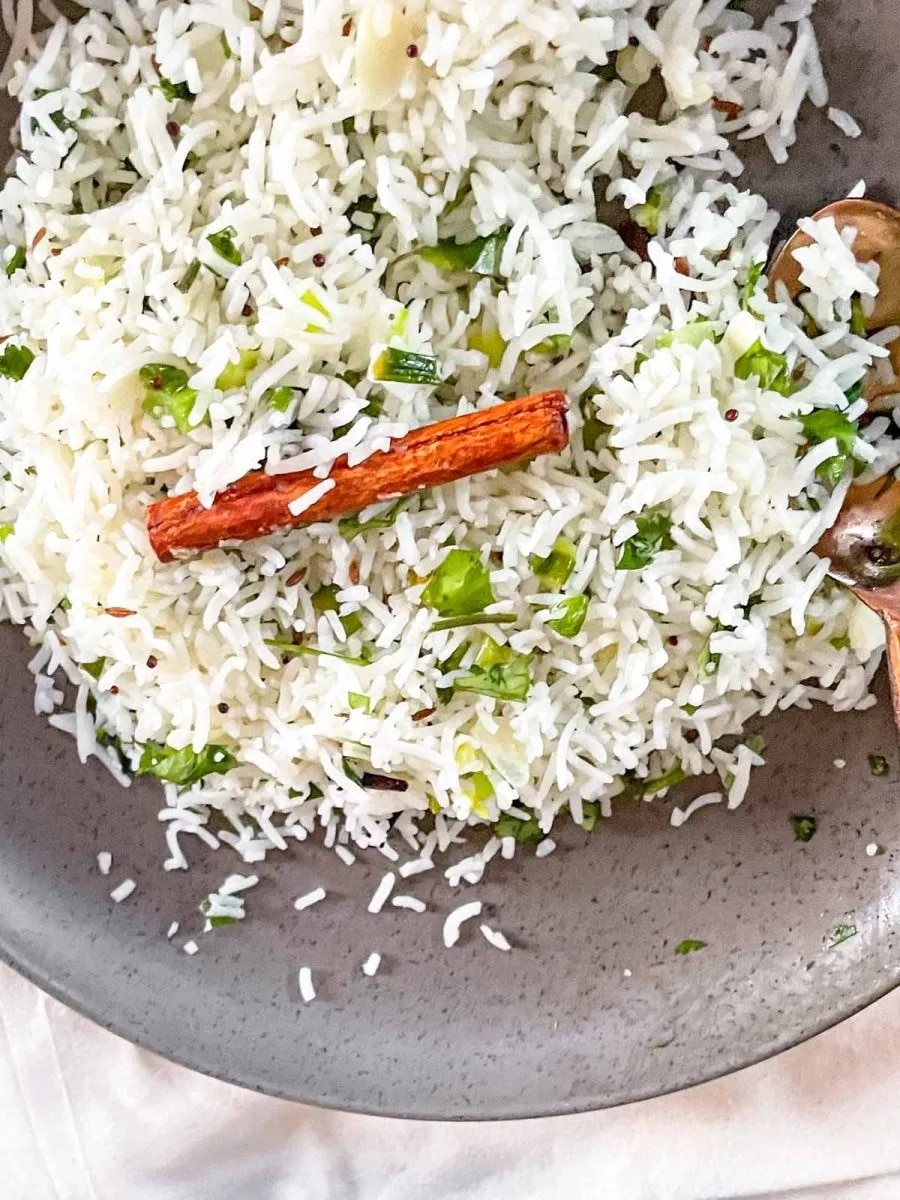 Spice up your leftover rice by making this easy Scallion Garlic Indian Fried Rice! The combination of cinnamon, cloves, peppercorn, and cumin gives this rice such a warm and cozy flavor!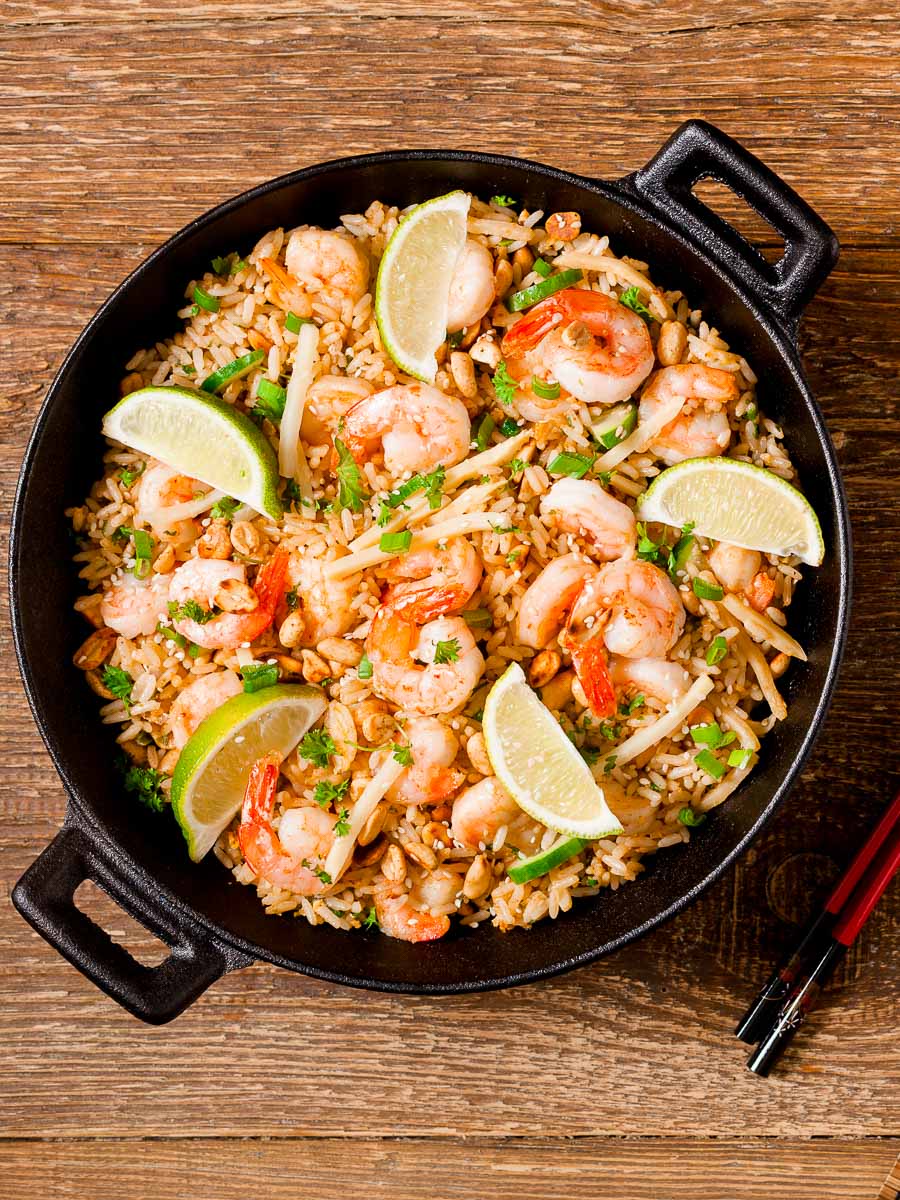 Who needs takeout when you can make this Healthy Shrimp Fried Rice in your own kitchen? It's cheaper, healthier, and faster! I used brown rice in this recipe for the extra fiber. Consider this good-for-you fried rice!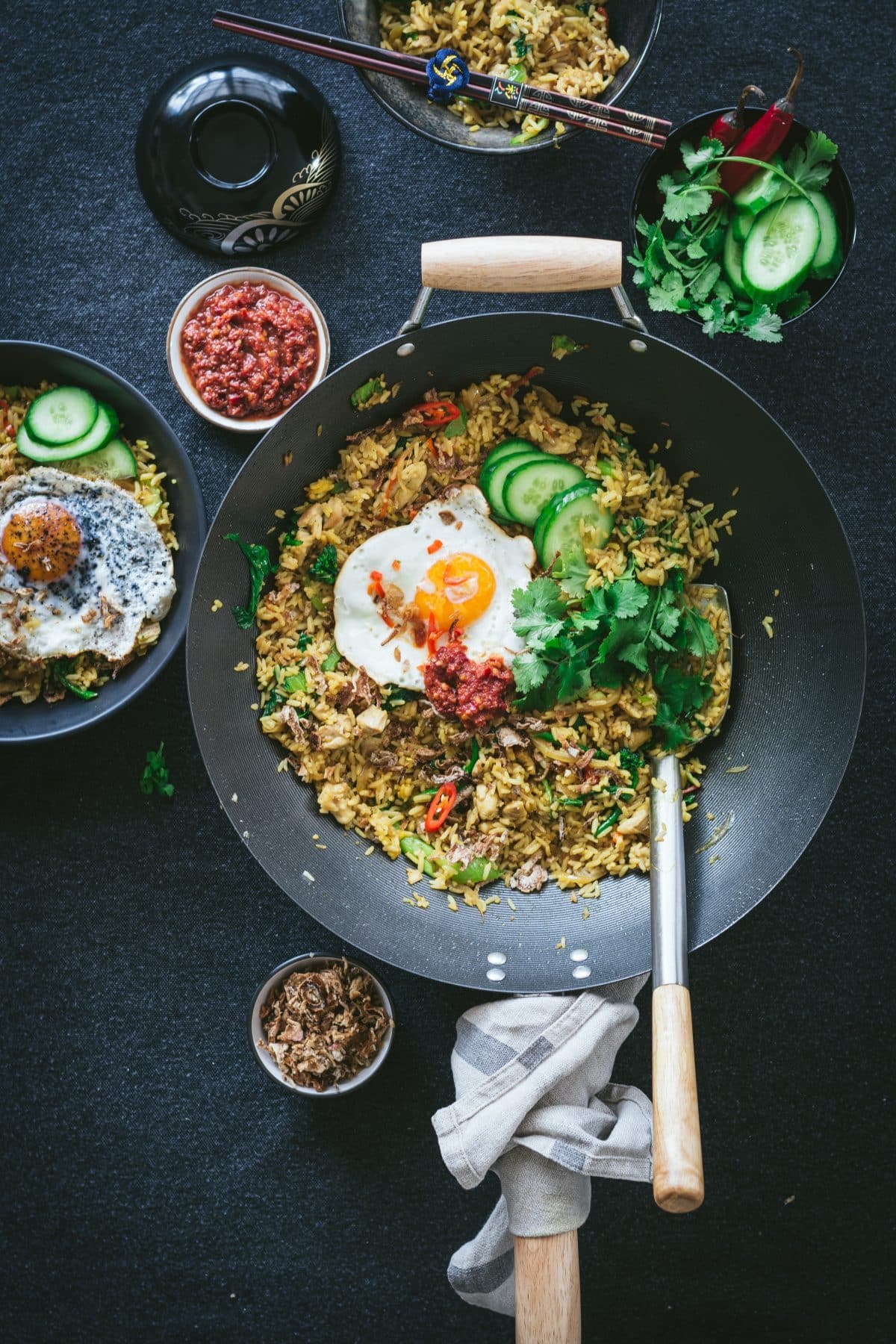 This Asian Style Chicken Fried Rice is all about the toppings and condiments! Fried eggs, fresh cilantro, sliced cucumbers, fried shallots, and spicy sambal oelek all create this wonderful texture and layers of flavor to the final dish.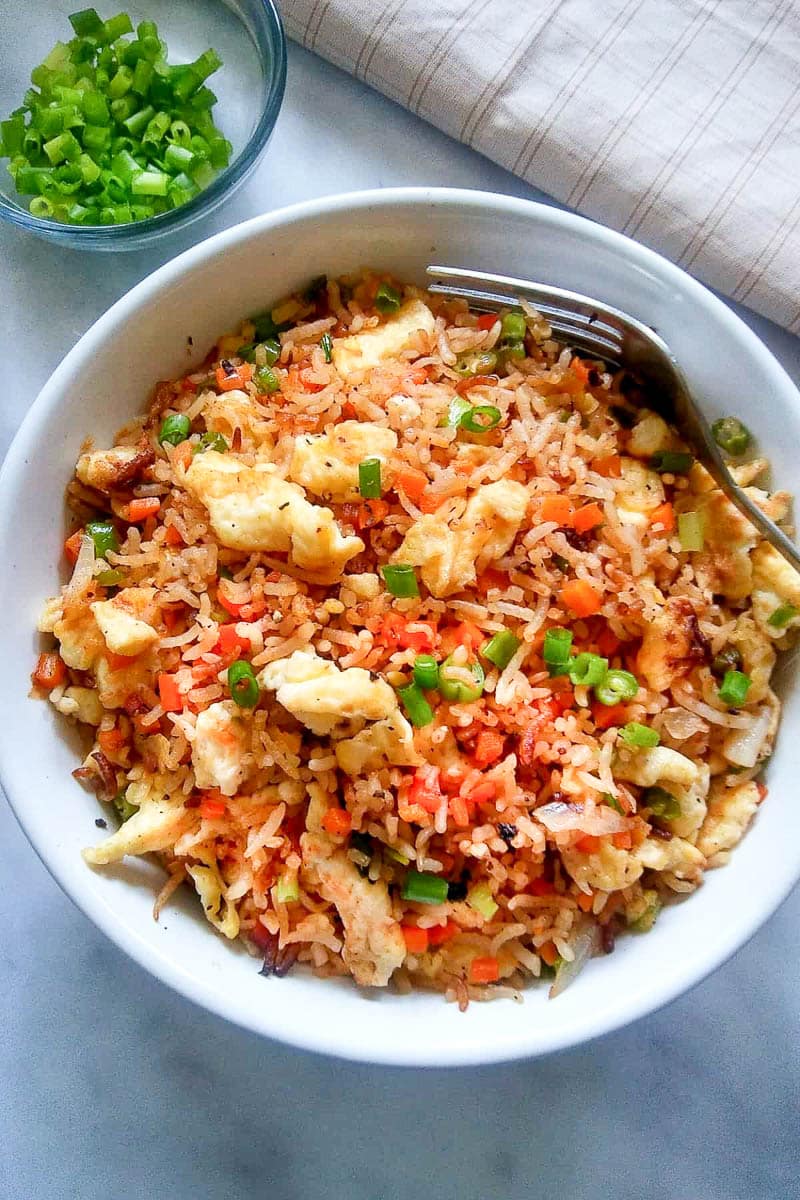 This Easy Egg Fried Rice is light, fluffy, and loaded with fresh, healthy vegetables. It literally takes only 15 minutes to prepare. This classic egg fried rice recipe requires just a few simple ingredients and tastes as good as takeout!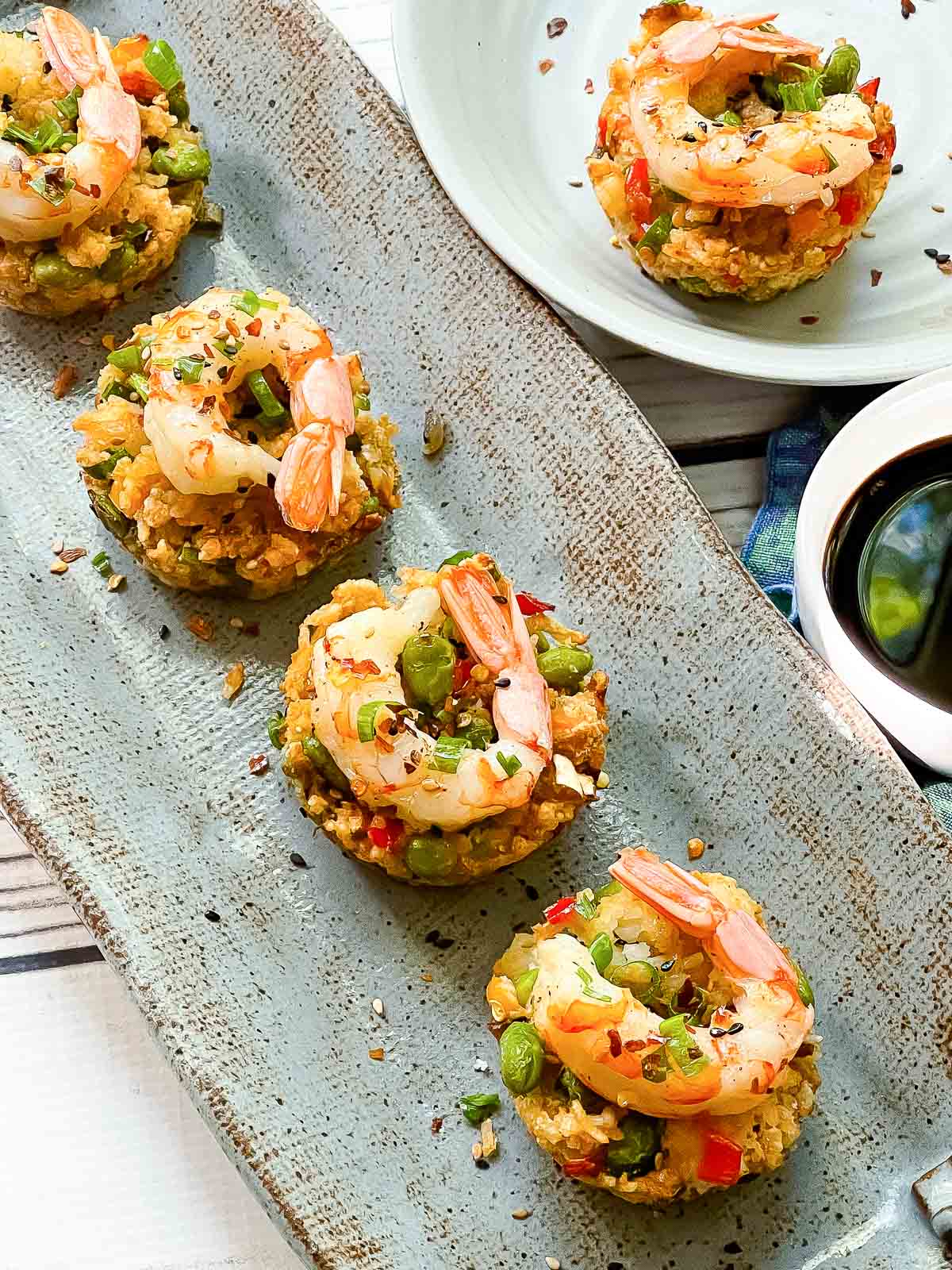 Ditch the fork and make these perfectly portioned Shrimp Fried Rice Cups! Gluten-free and full of flavor, these rice cups are a cinch to make. These easy and creative rice cups made in a muffin tin are sure to become a family fave. Pop any leftovers in the freezer, and reheat for a great grab-and-go snack!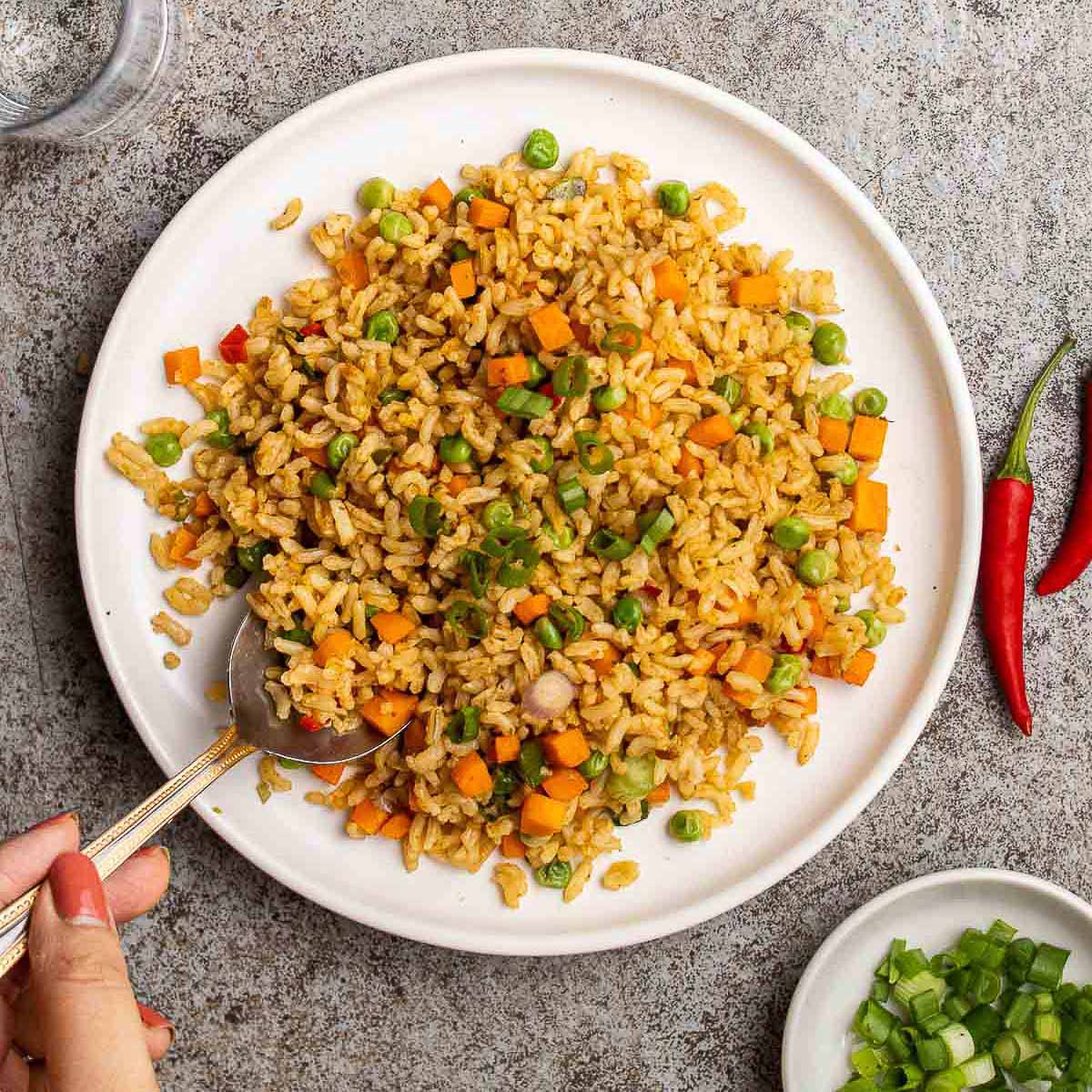 This delicious Tom Yum Fried Rice, made with tom yum paste, is packed with flavor and a fiery heat. This version is incredibly simple to make and is ready in just 15 minutes!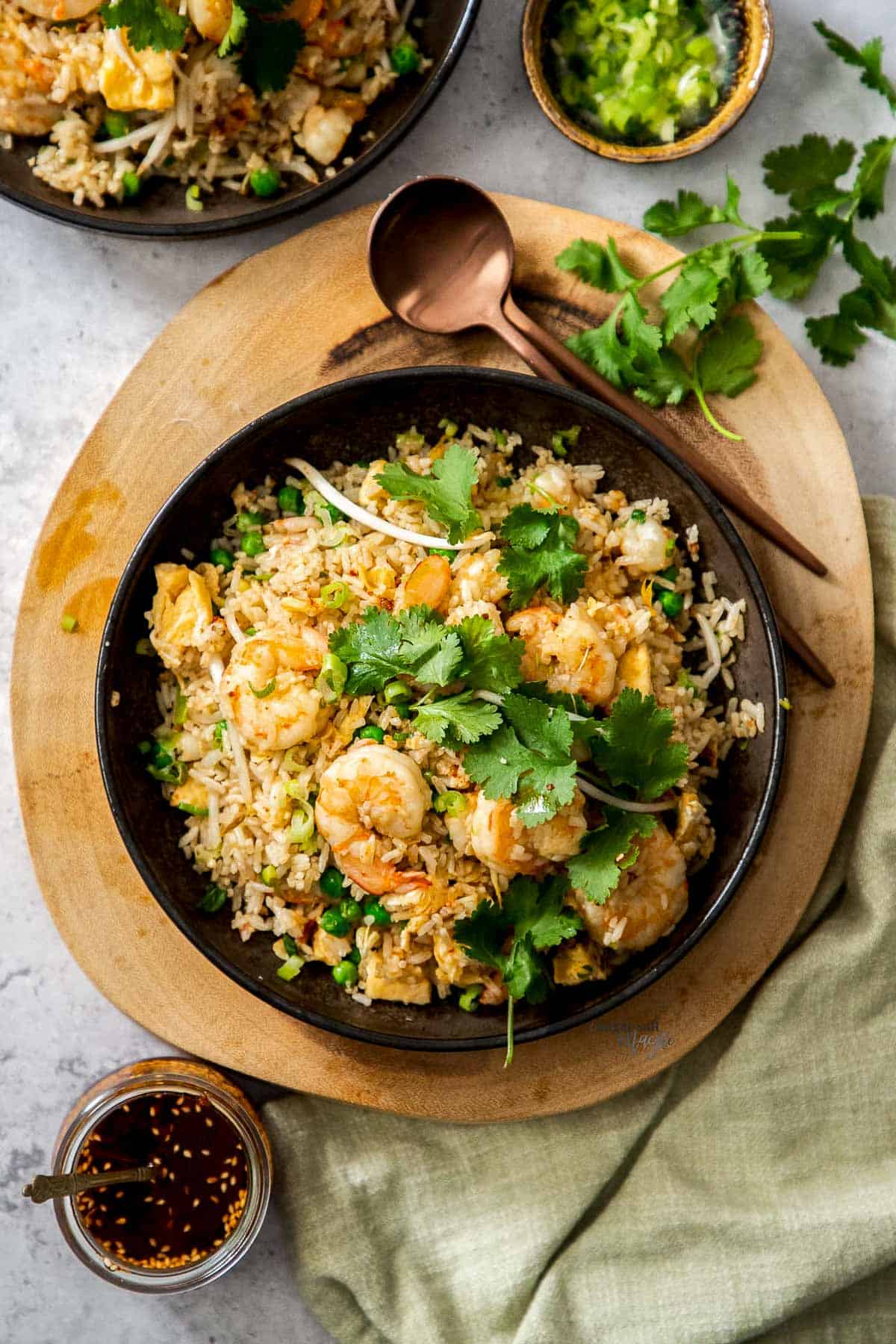 This Chinese Prawn Fried Rice can be on the table in 20 minutes, and is just like your favorite Chinese takeaway! Filled with egg, peas and bean sprouts, this prawn rice recipe is easy, tasty, and great on it's own or as a side.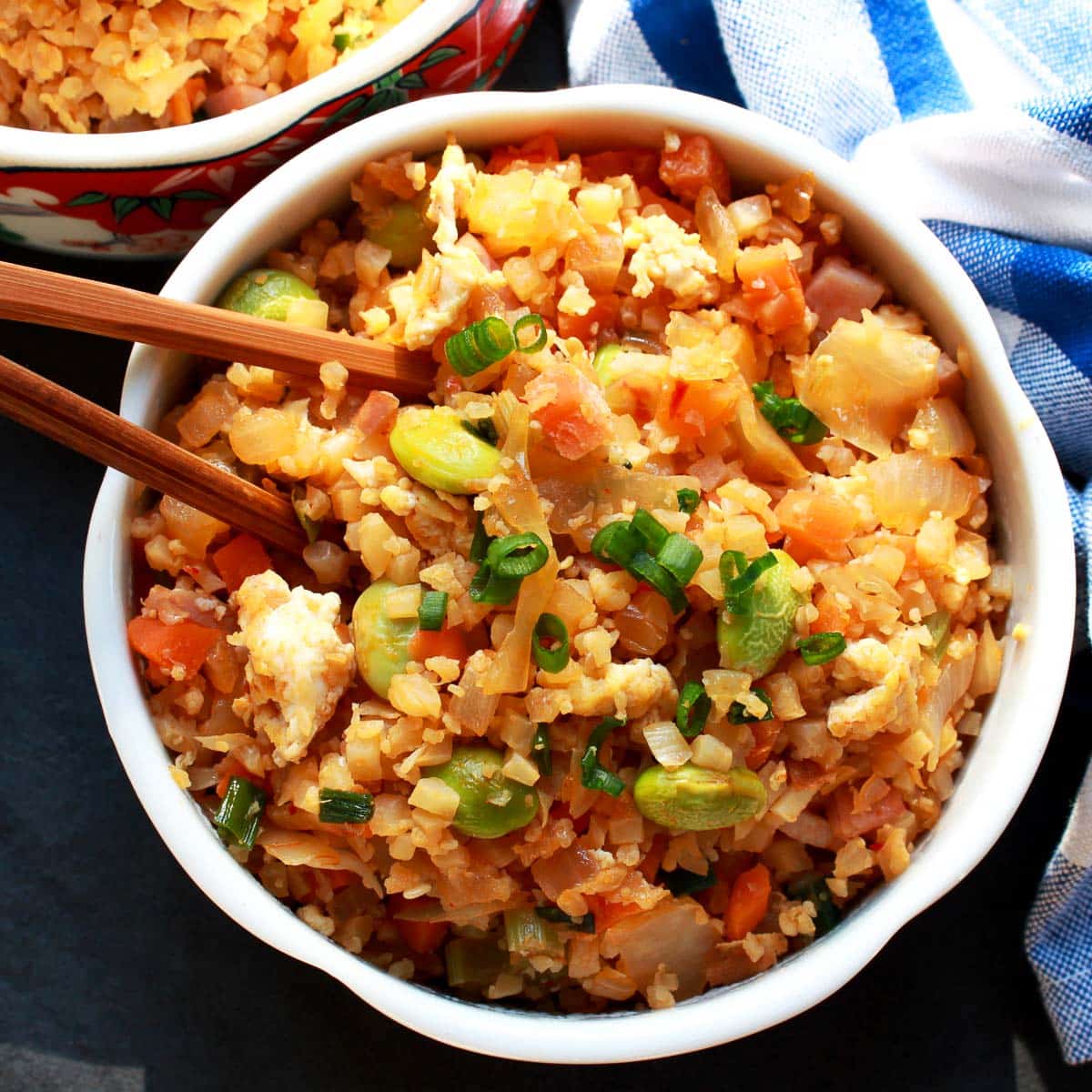 The unique kimchi flavoring gives this Cauliflower Kimchi Fried Rice a nice zest, and the addition of pancetta elevates the flavors even more! Serve this healthy dish as a side, or as an entree. It's so yummy!
Is cauliflower rice good for you?
Cauliflower rice is an excellent source of calcium. Your bones and teeth are mostly made out of calcium, and it's also important for regulating your muscles and heartbeat. Eating enough calcium is important for maintaining bone health and preventing osteoporosis.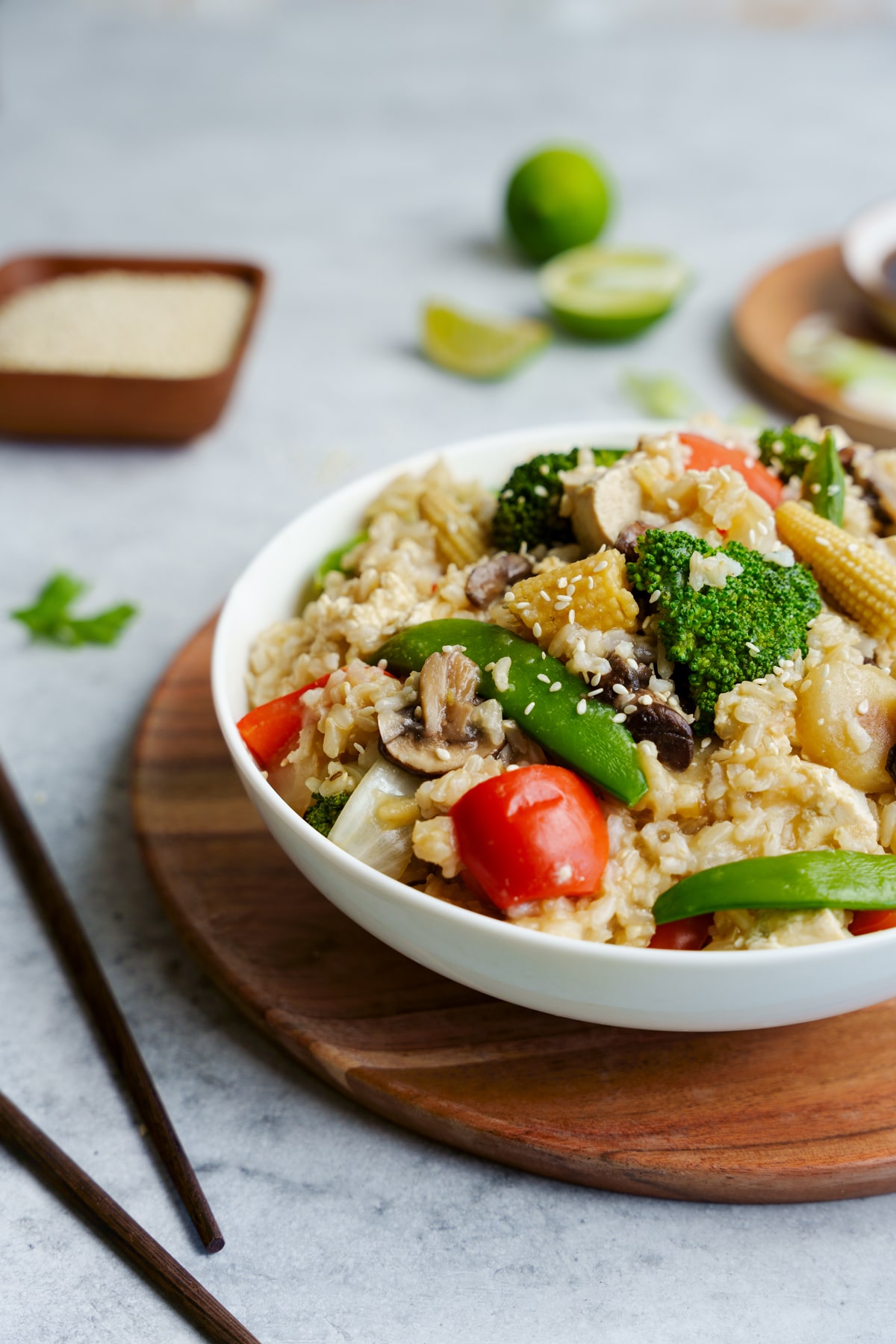 This oil-free, Tofu Vegetable Fried Rice recipe is the perfect weeknight meal that's loaded with healthy ingredients, and is so easy to make. This vegan fried rice recipe is also perfect for healthy meal prepping, and is freezer friendly!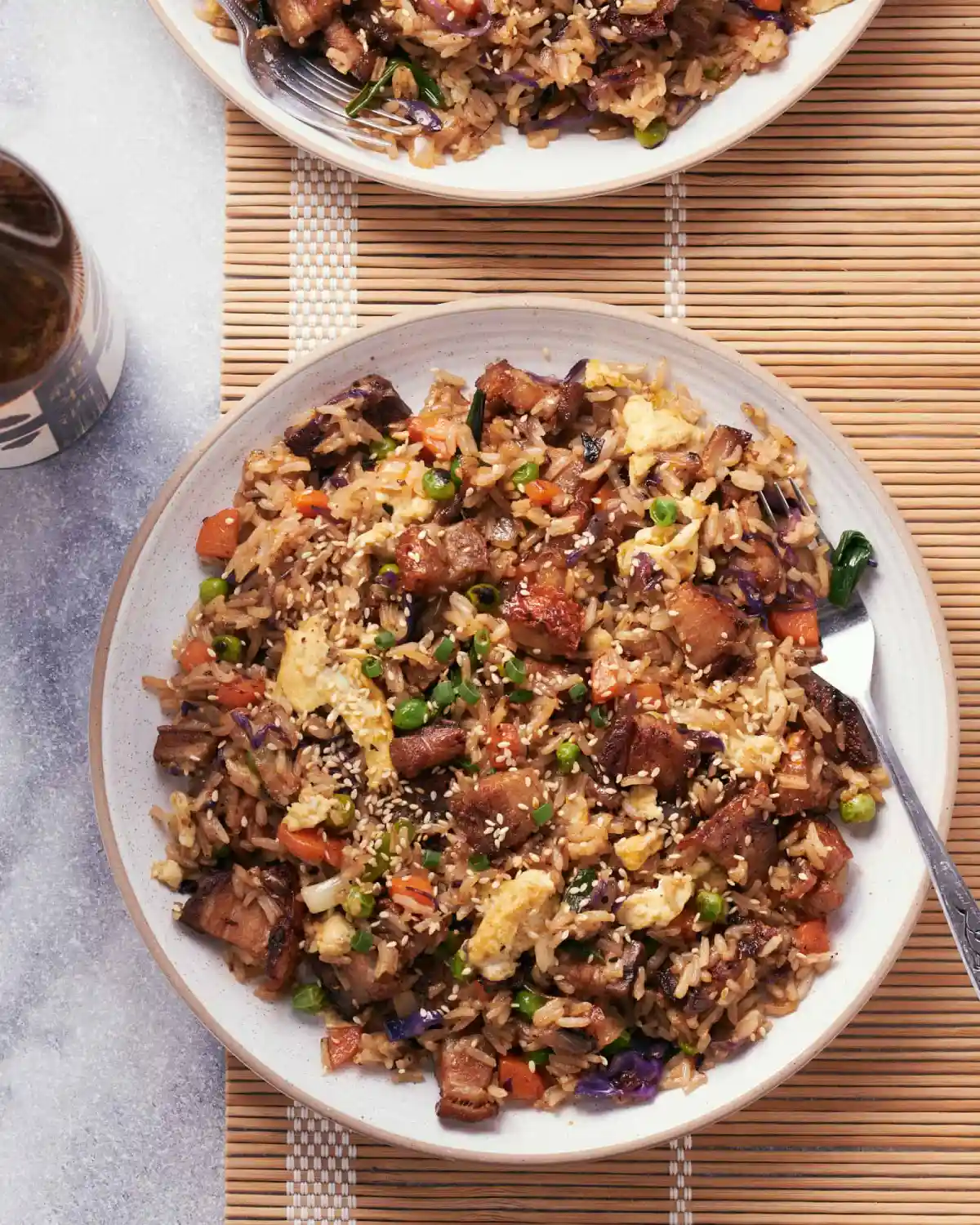 This Japanese-style Pork Belly Fried Rice is a simple dish using whatever vegetables you have on hand. It's a delicious, one-pan fried rice recipe that comes together so quickly!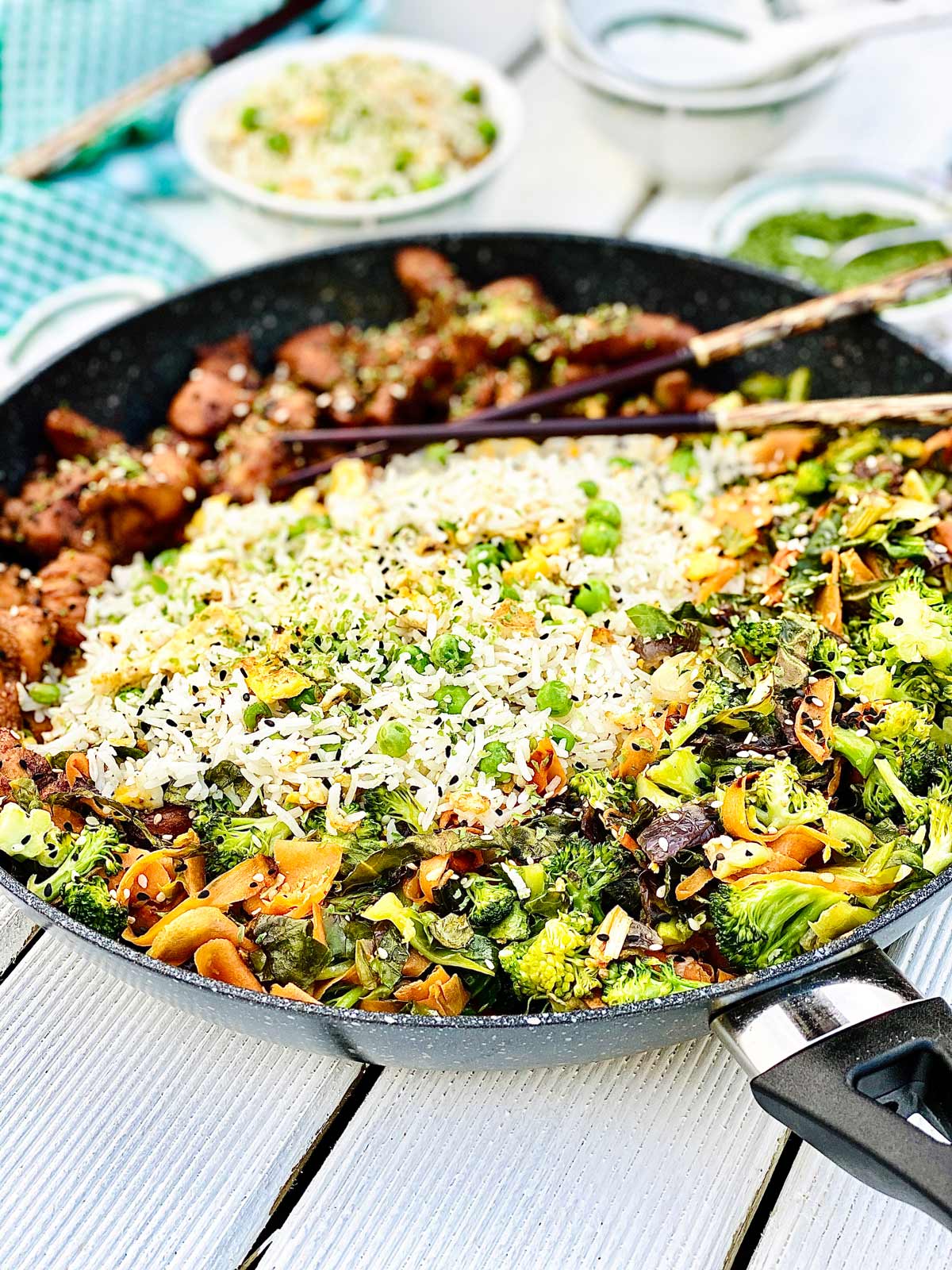 Tender pieces of teriyaki-marinated chicken breast with cooked-to-perfection egg fried rice and lots of fresh veggies are in this easy Teriyaki Chicken Egg Fried Rice with Vegetables recipe. This delicious family meal is so perfect for lunch or dinner!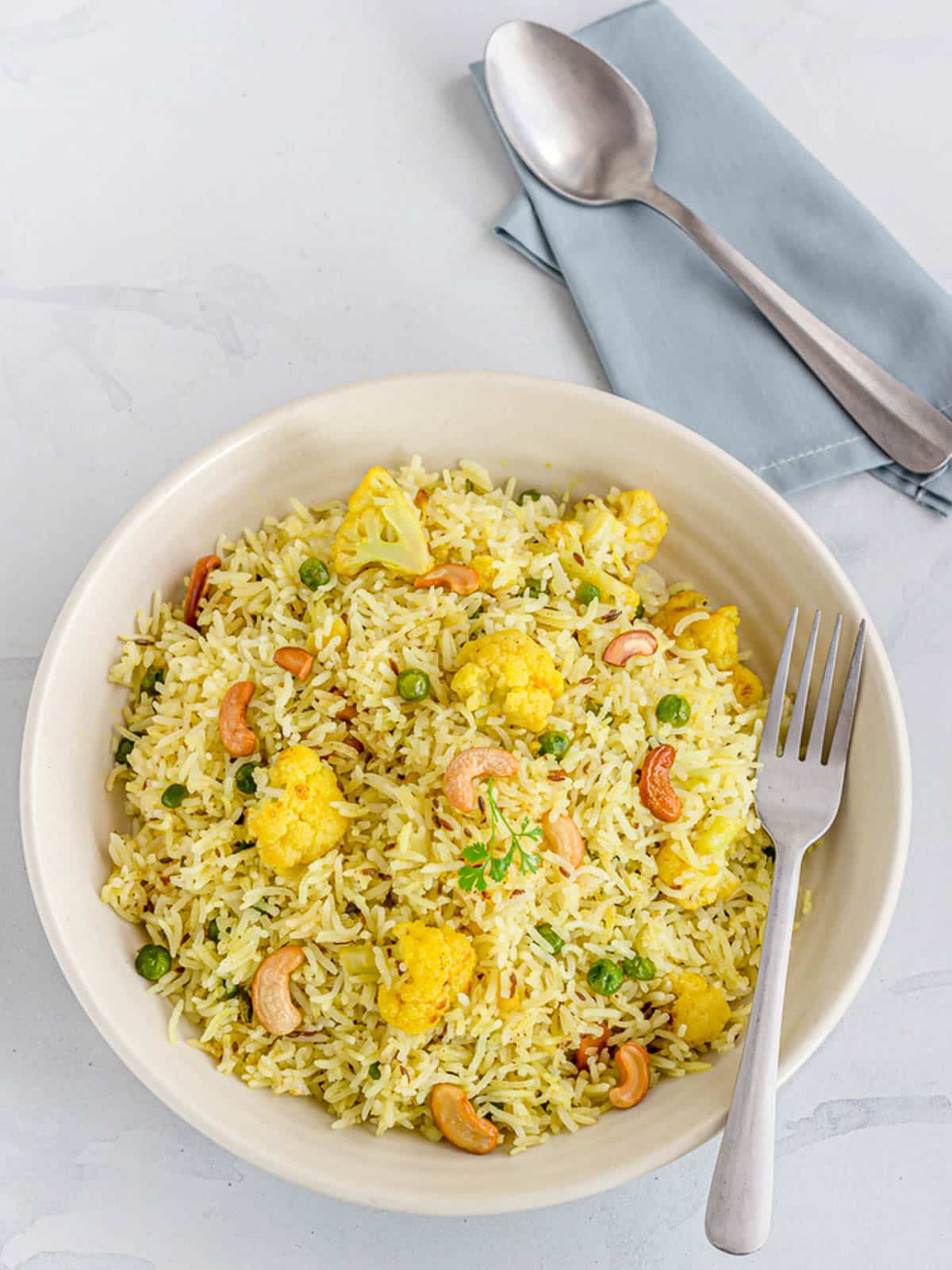 Is it possible to make fried rice in an air fryer? YES! You can prepare this Air Fryer Veggie Fried Rice in your air fryer in a fraction of the time, and with less mess! This easy fried rice recipe will win you over because it's faster and healthier than ordering takeout!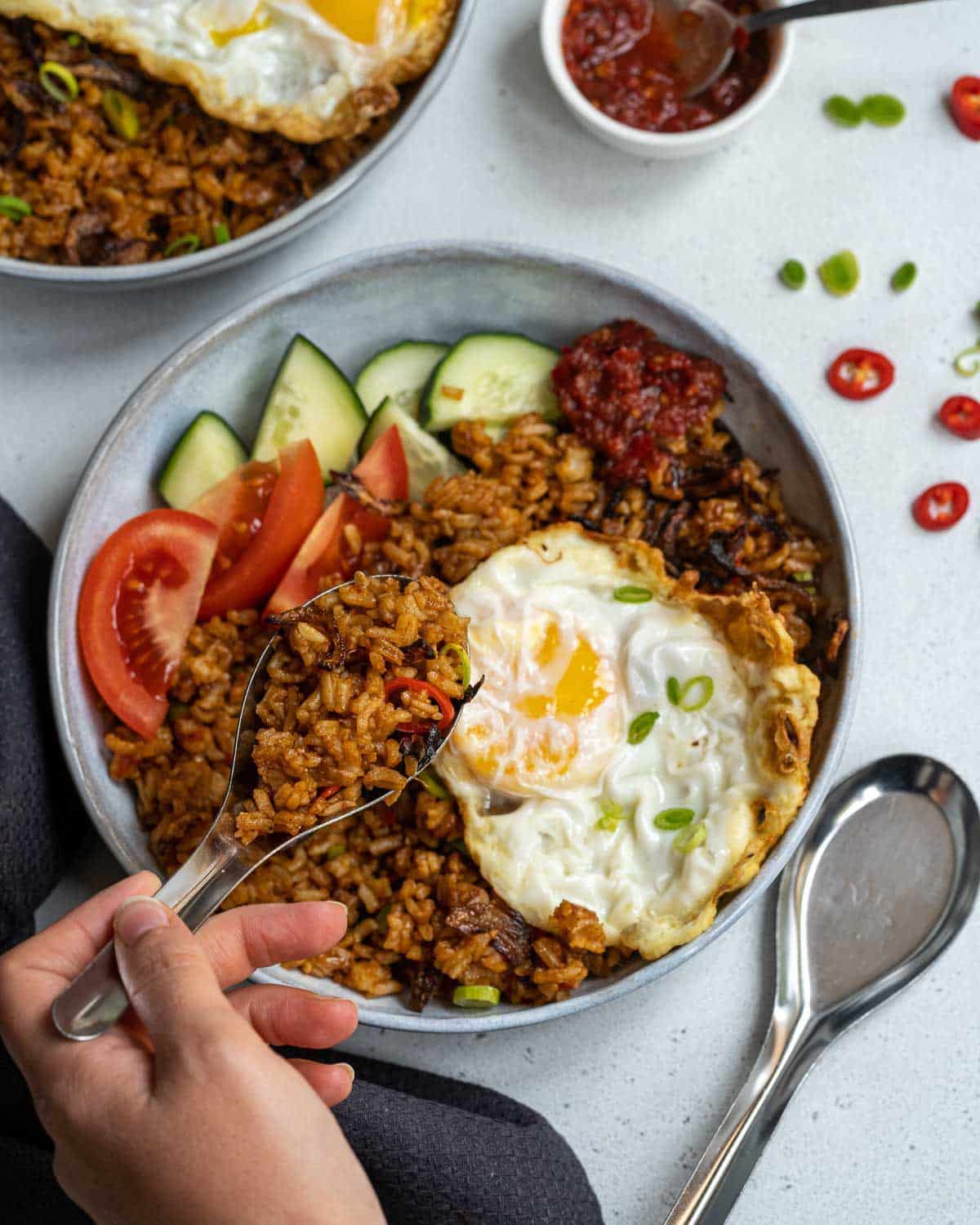 This Vegetarian Indonesian Fried Rice (known as Nasi Goreng) is quick and delicious. This spicy Indonesian dish is served with a runny egg on top, and some fresh and crunchy veggies on the side. You're going to love this!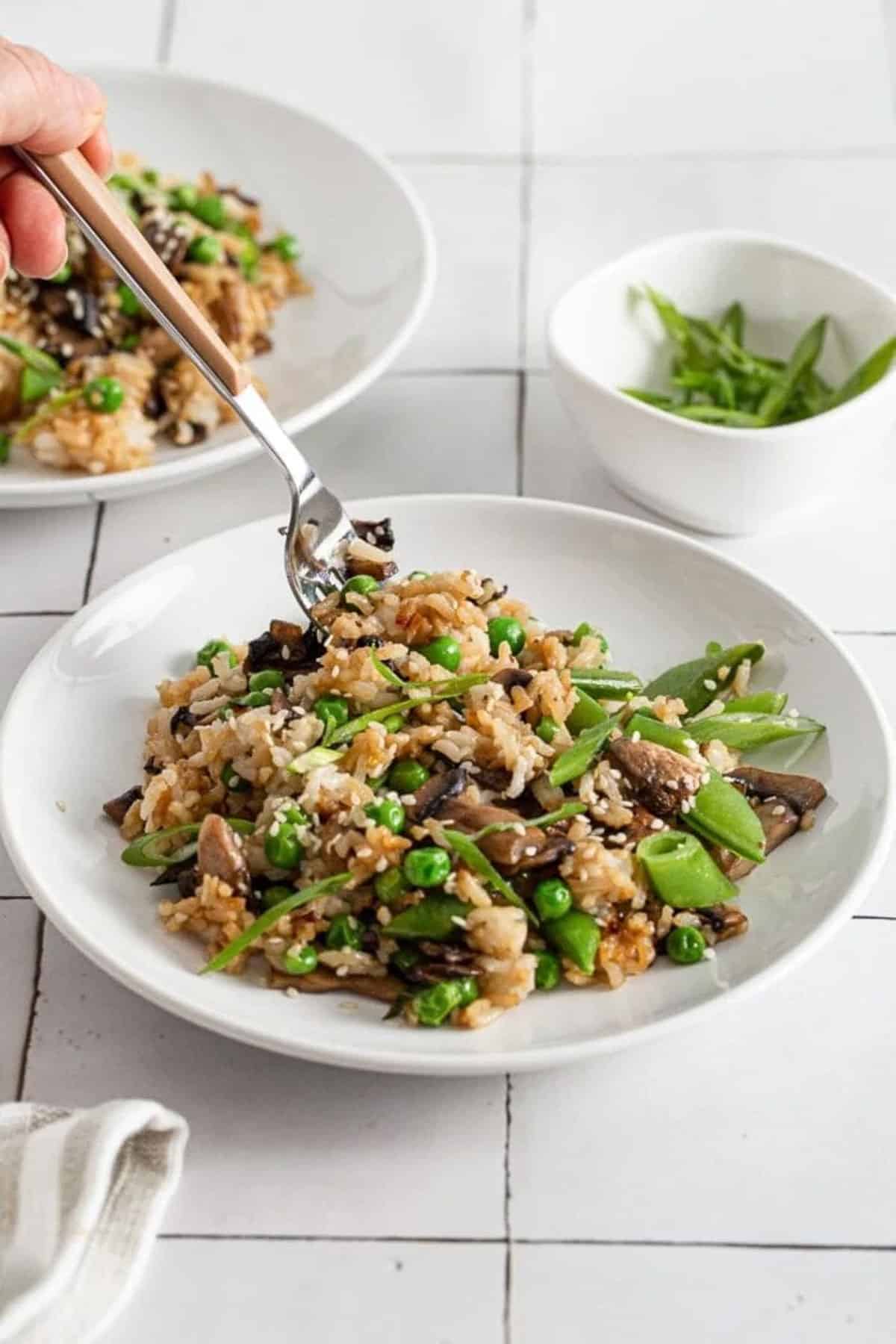 This delicious and satisfying, Chinese-inspired Mushroom Fried Rice recipe is packed with flavor from the variety of mushrooms, fresh ginger and garlic, crispy veggies, and sesame seeds. It's an easy, vegan, one-pan dish with simple ingredients.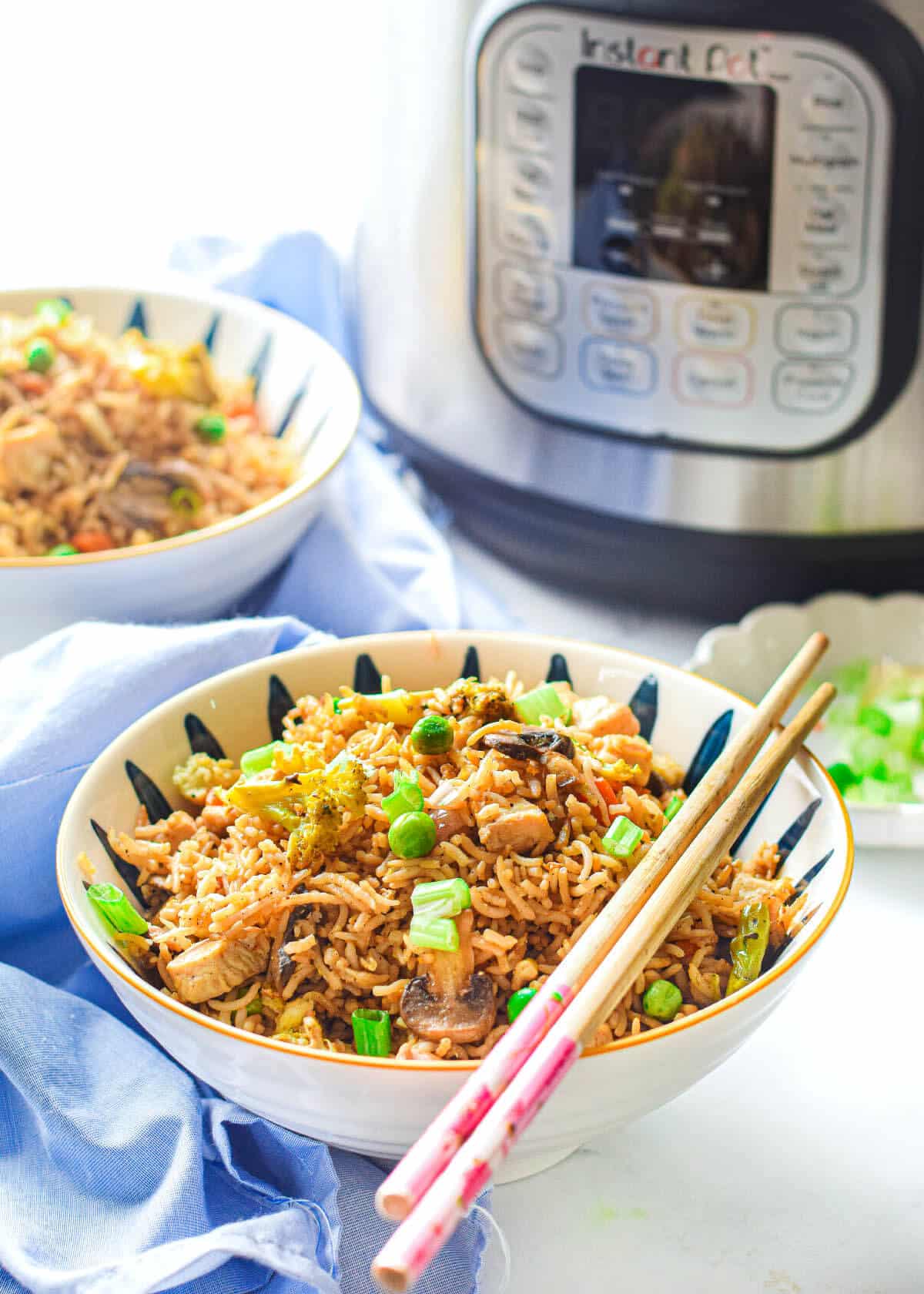 Instant Pot Fried Rice with Chicken is a fast and super easy, one-pot meal made in your time-saving Instant Pot. Pair it with your favorite Chinese-style veggies and soup, and you're ready to serve an awesome Chinese-style dinner!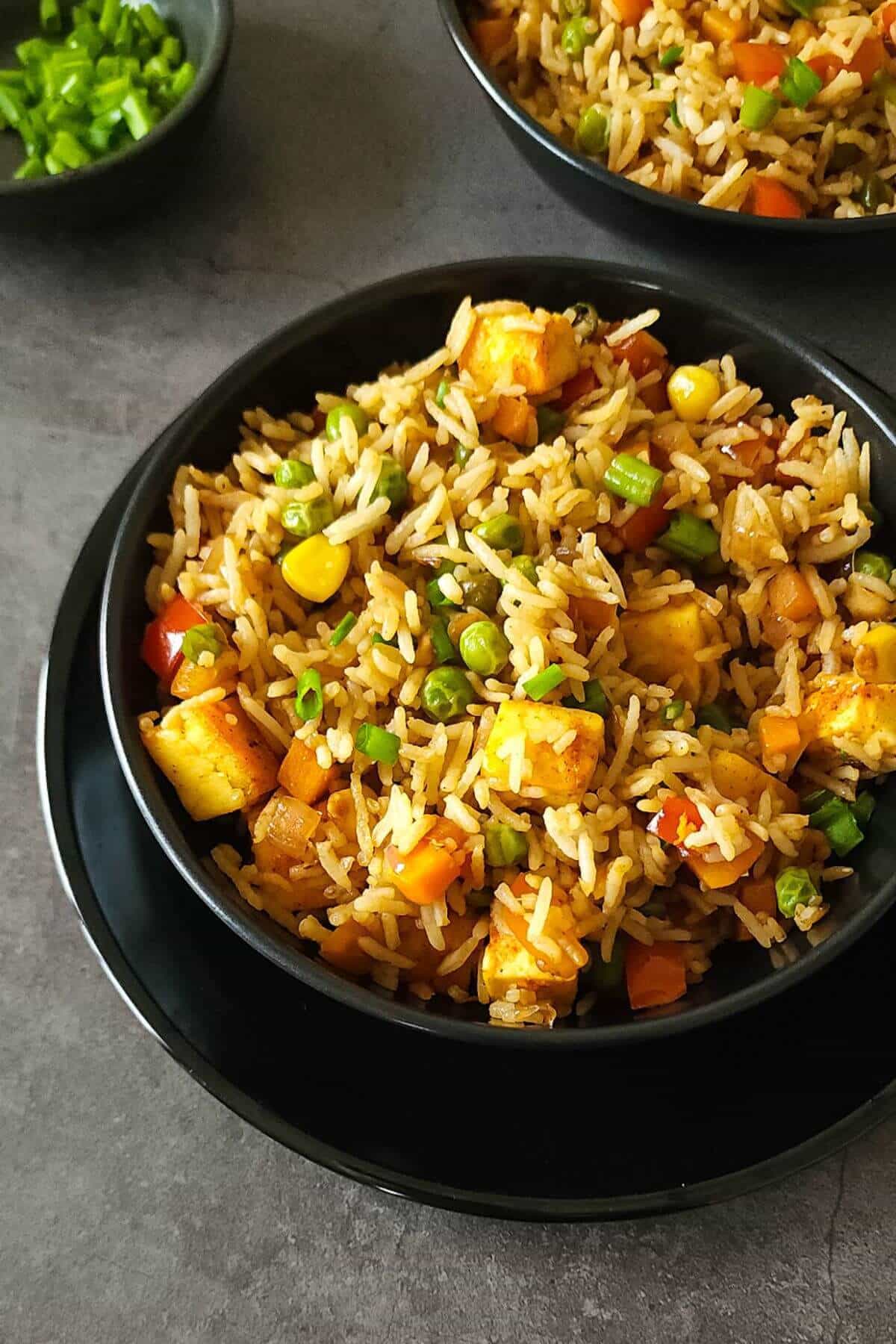 Paneer Fried Rice is a quick and easy vegetarian, Indo-Chinese recipe. It's loaded with lots of vegetables and sautéed, cubed paneer. This easy dish is ready in less than 30 minutes, and is a great way to use leftover rice!
What is paneer made of?
Paneer is a non-melting cheese made from cow's milk or buffalo milk, either pasteurized or raw, and can be made from whole, skim, or reduced-fat milk. Paneer is usually cubed, marinated, then pan-fried in oil or grilled on a skewer. It also makes a great, soft filling for samosas or other wraps, with veggies, or just on its own.
Want more roundup recipes like this?
If you liked this collection of roundup recipes, you're going to want these recipes too!