This tasty roundup of 15 Fast and Easy Thai Recipes is a culinary journey to the heart of Thailand, with recipes you can prepare in your own kitchen! From comforting Thai Curry Chicken to flavorful Tofu Pad Thai, get ready to elevate your home cooking with these mouthwatering traditional, and Thai-inspired, dishes.
This beloved Spicy Thai Salad with Chicken is no longer on the menu at Panera Bread. But, you can still make this easy and delicious Panera copycat recipe in your own kitchen! The tangy, spicy, creamy Thai peanut dressing with creamy peanut butter, soy sauce, rice vinegar, and sesame oil, puts this salad over the top!
In this recipe roundup, I've gathered 15 fast and easy Thai-inspired recipes, perfect for the busy home cook seeking a taste of Thailand without the fuss. These delicious dishes will transport your taste buds to the bustling streets of Bangkok!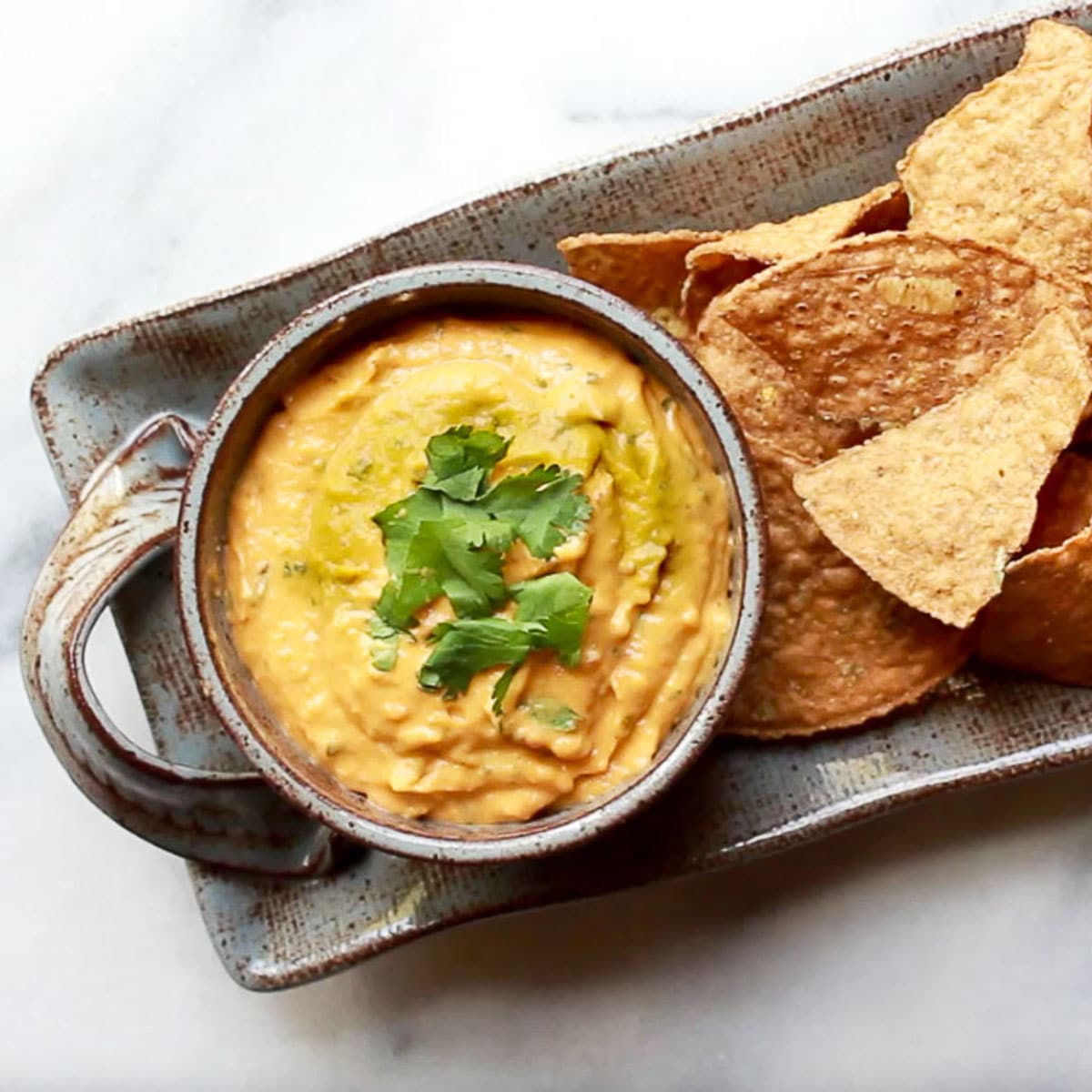 This easy and savory Roasted Thai Butternut Squash Dip is creamy, mildly spicy, and so addictive! You can use this flavorful butternut squash dip with veggies, pita bread, or Indian naan bread -- or just use a spoon! This creamy dip has a touch of heat from the spicy sambal oelek chili paste. You'll want to serve this awesome appetizer at your next get-together!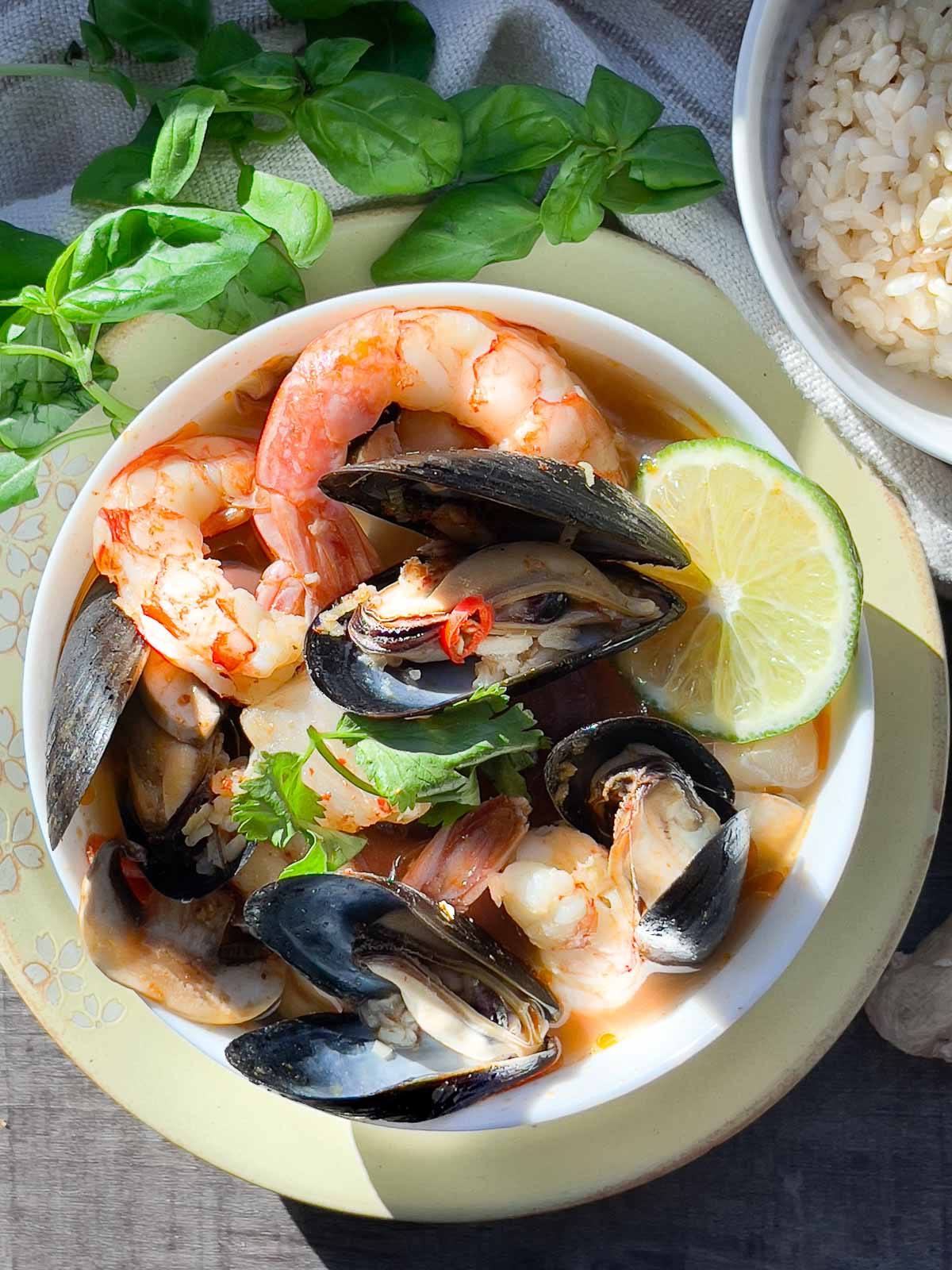 Your palate will be singing when you make this easy, comforting Thai Coconut Curry Seafood Soup. This version features the addition of light coconut milk for a creamy coconut broth, making it so healthy too! This comforting bowl of yum will fulfill your soup and seafood cravings with its abundance of seafood, and fragrant herbs and aromatic flavors in the broth. Skip the take-out and make this easy Thai dish at home!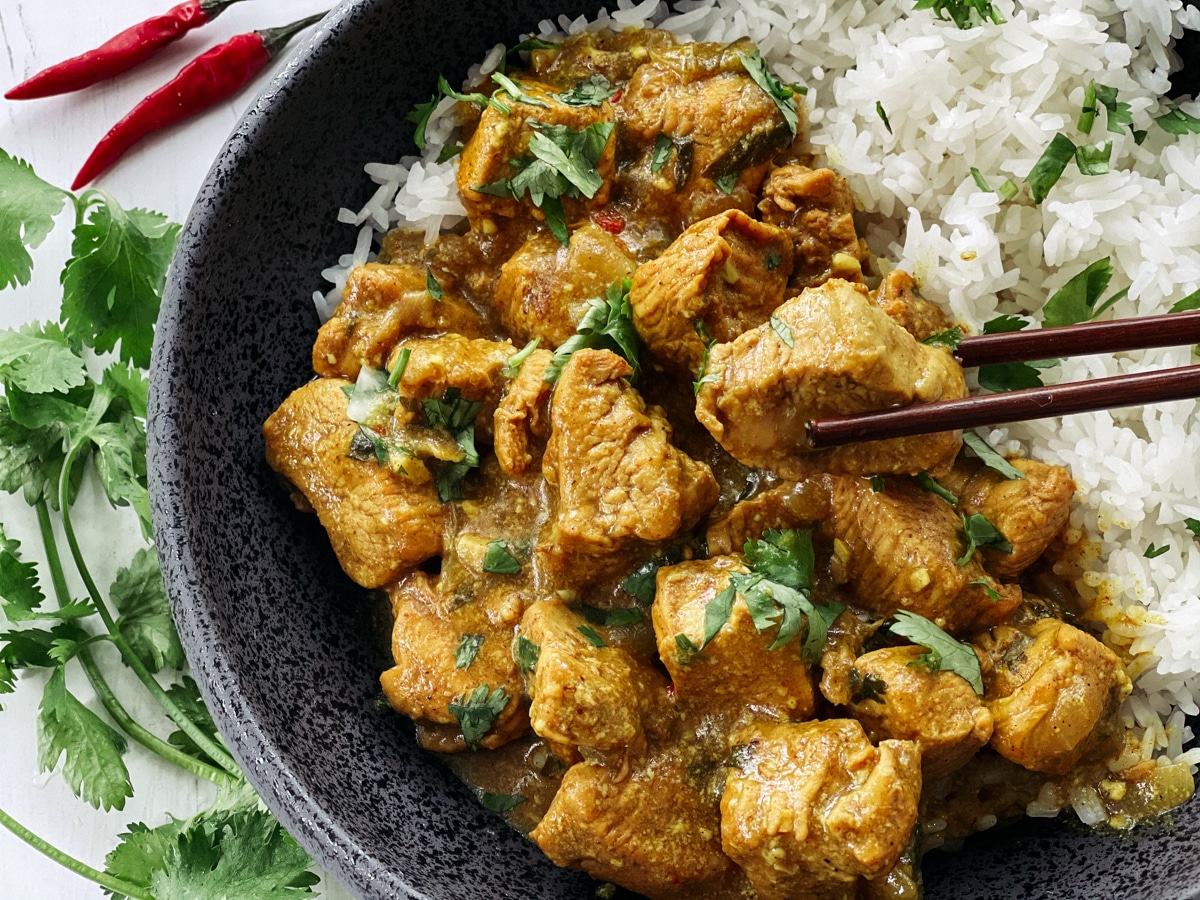 This simple Thai Curry Chicken with Rice dish screams comfort food! It's creamy, savory, and bursting with beautiful Thai flavors. Made with yellow curry powder, fresh garlic and ginger, ground cumin, yogurt, and a little heat from Thai chili peppers, this is an easy weeknight dinner the whole family will love!
TOP TIP: Thai chili peppers are super hot! Depending on your spice tolerance, use only 1-2 peppers, and make sure to seed them first! If you can't find these chili peppers, substitute with a ¼ teaspoon red pepper flakes, or 2 large jalapeño peppers (with or without the seeds).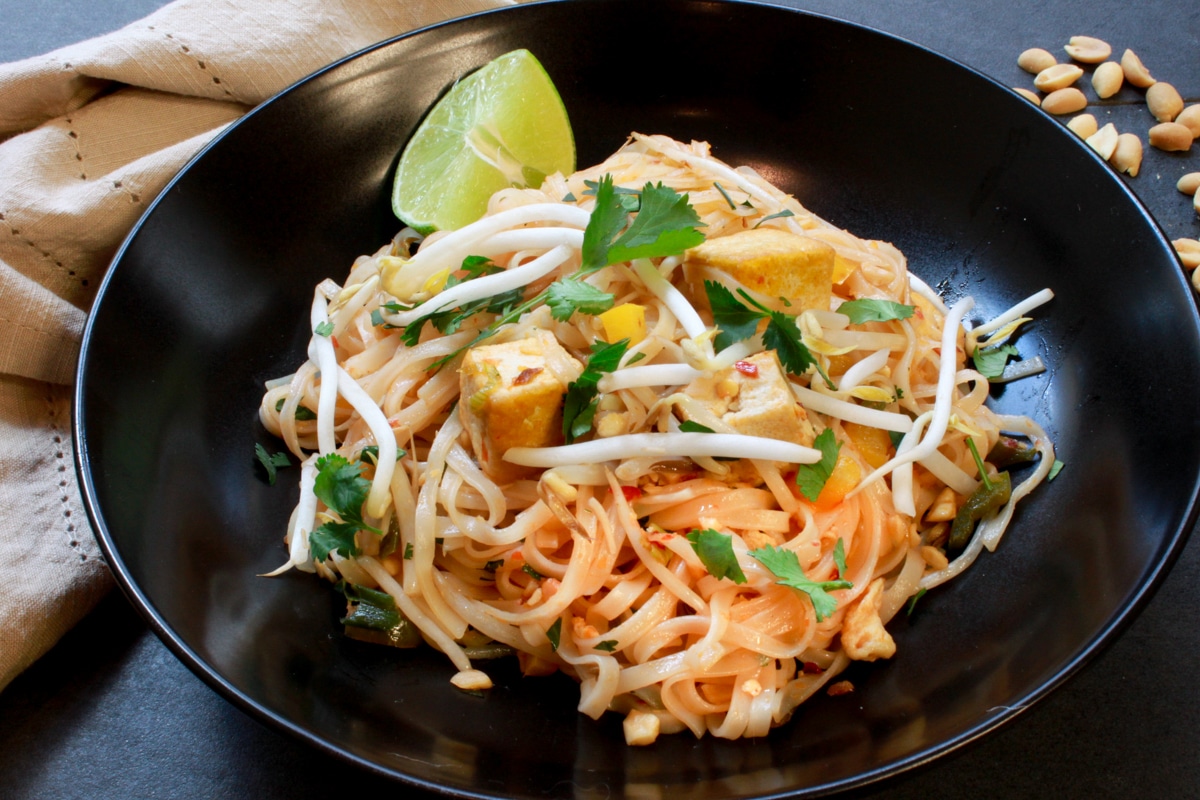 This is one of our most popular recipes on the blog! This Easy Tofu Pad Thai is a winner "take-out/fake-out" dish bursting with textures and flavor, and on the dinner table in under 30 minutes. To keep it healthier, I've made this recipe gluten-free by using tamari (or use coconut aminos). All of these ingredients are so easy to find at your local grocery store.
TOP TIP: Use extra firm tofu, or the tofu will fall apart while stir-frying. Make sure to dry the tofu to soak up the liquid by wrapping the tofu block in kitchen towels or paper towels for at least 30 minutes.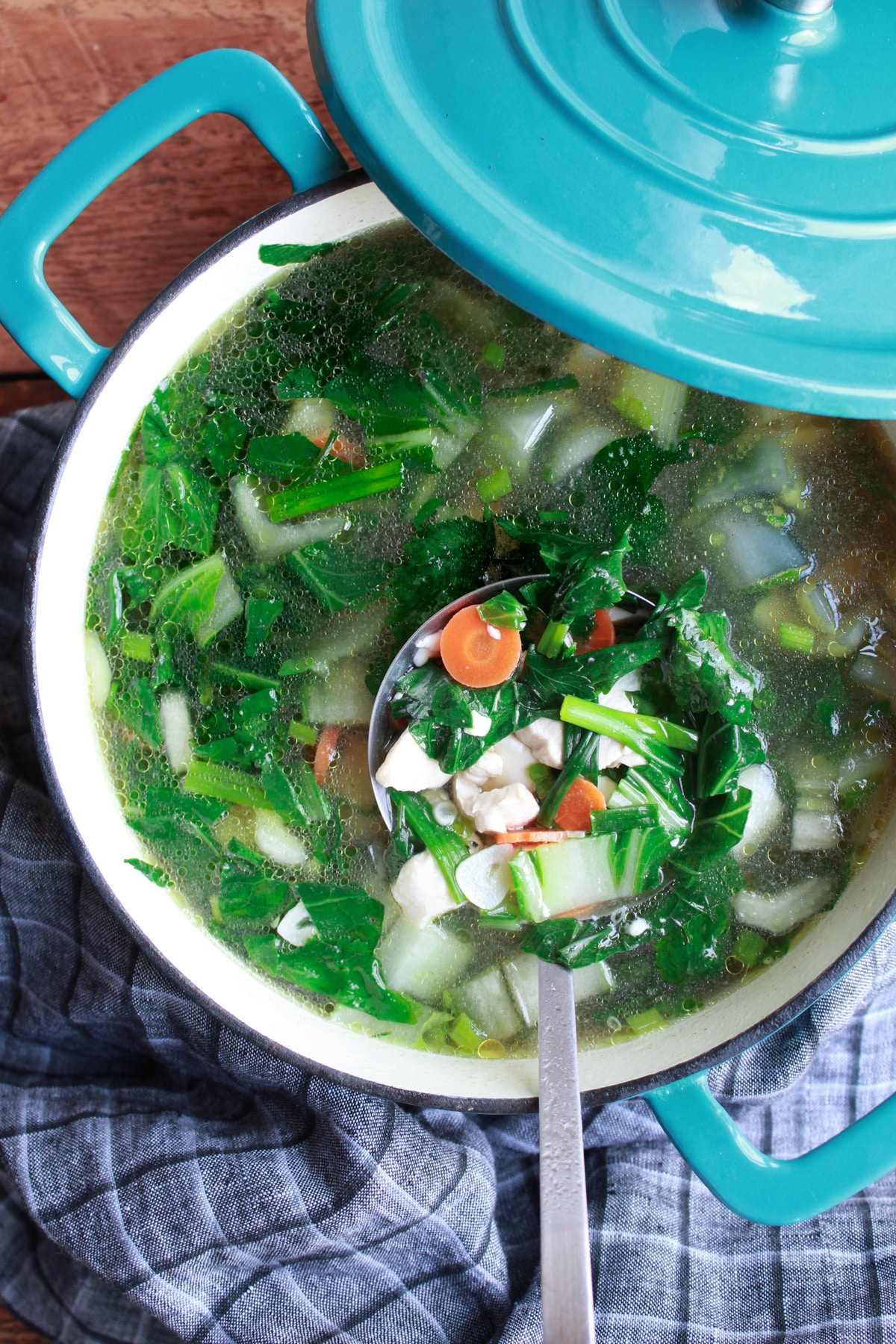 So healthy, but also hardy, this Easy Thai Clear Soup with Chicken and Tofu is loaded with good-for-you ingredients, like bok choy, garlic, carrots, green onions, and herbs. The herbaceous cilantro and parsley give this easy soup recipe a wonderful fragrance! This soup definitely brings me back to my visit to Thailand!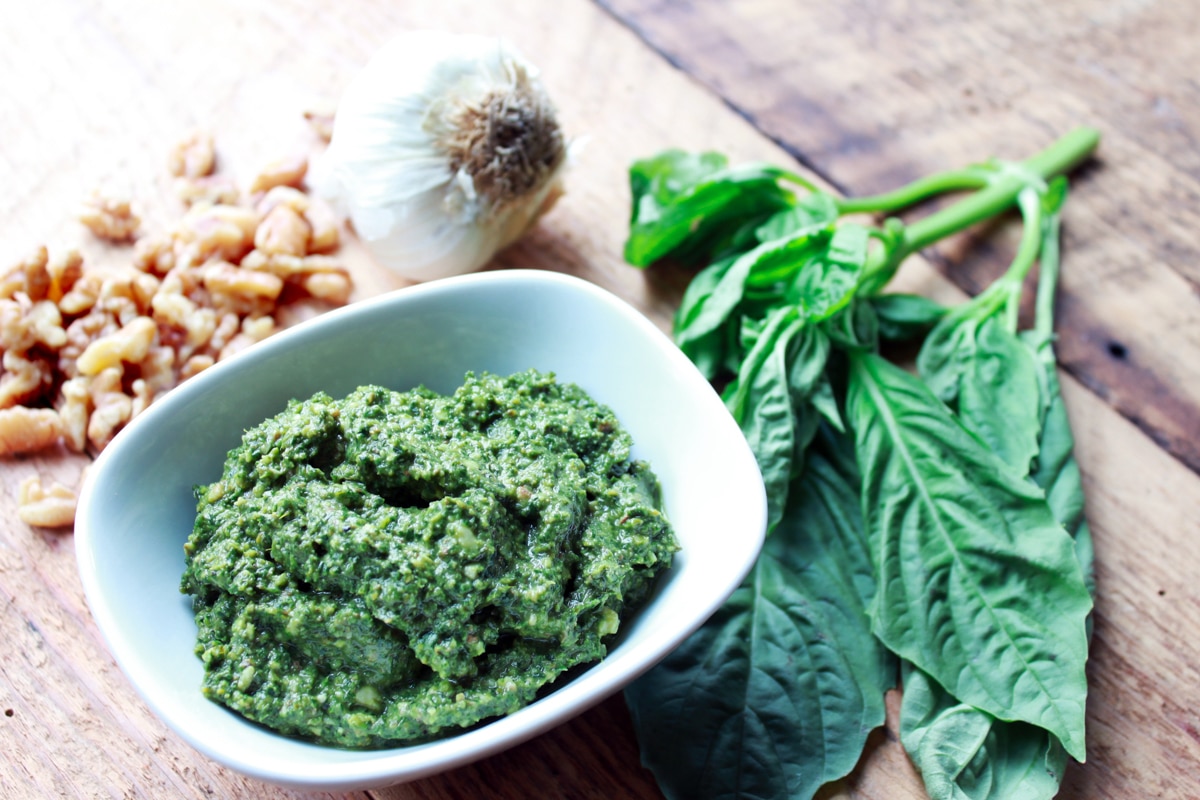 This fragrant and delicious Thai Basil Mint Cilantro Pesto is so wonderful on just about everything! The fresh basil, mint, and cilantro, combined with the garlic, walnuts, and green curry paste, and a dash of fish sauce gives this pesto just the right amount of flavoring. Toss this pesto sauce with zucchini noodles, rice noodles, everything noodles! Spread it on top of chicken, salmon, flaky white fish, shrimp -- there are endless possibilities!
This pesto is amazing in this Zucchini Noodles with Shrimp Meatballs recipe! It's a delicious and healthy meal that will have you licking your plate!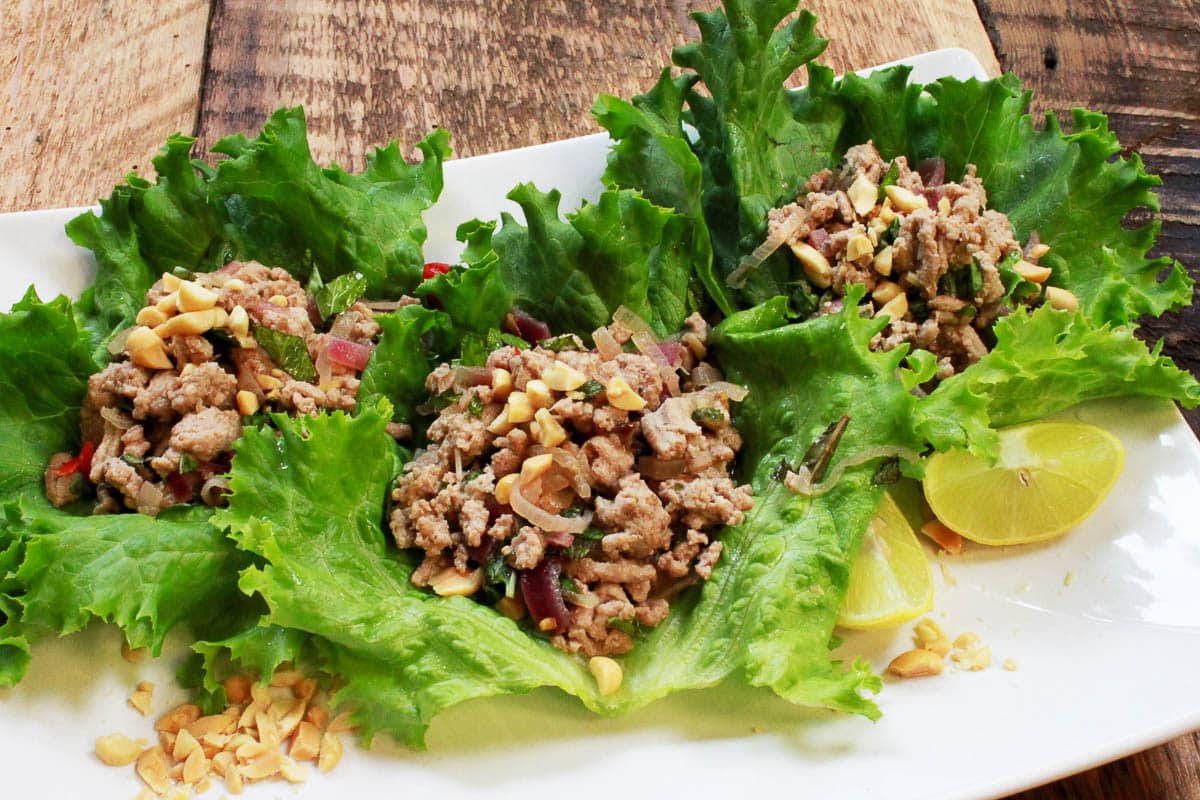 Known as Thai Larb, these Asian Turkey Lettuce Wraps are easily adaptable with your favorite protein. The ground turkey is bursting with flavor from the tangy dressing featuring chopped mint, lemon and lime juice, fish sauce, soy sauce, and a bit of honey for sweetness.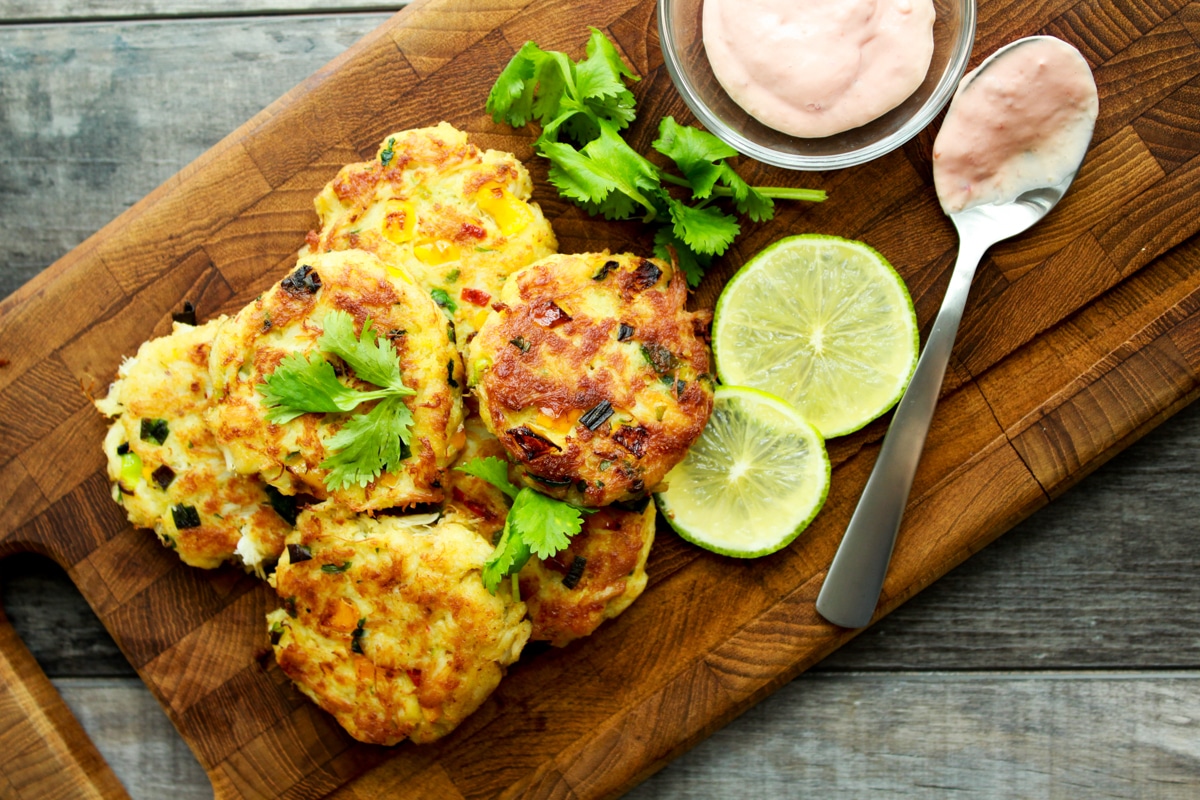 These crispy, golden Mini Thai Crab Cakes with Spicy Aioli are packed with flaky, fresh lump crab meat, red Thai chili peppers, and Panko bread crumbs for texture, then dipped in a Sambal aioli for a bit of heat. It's the perfect seafood appetizer!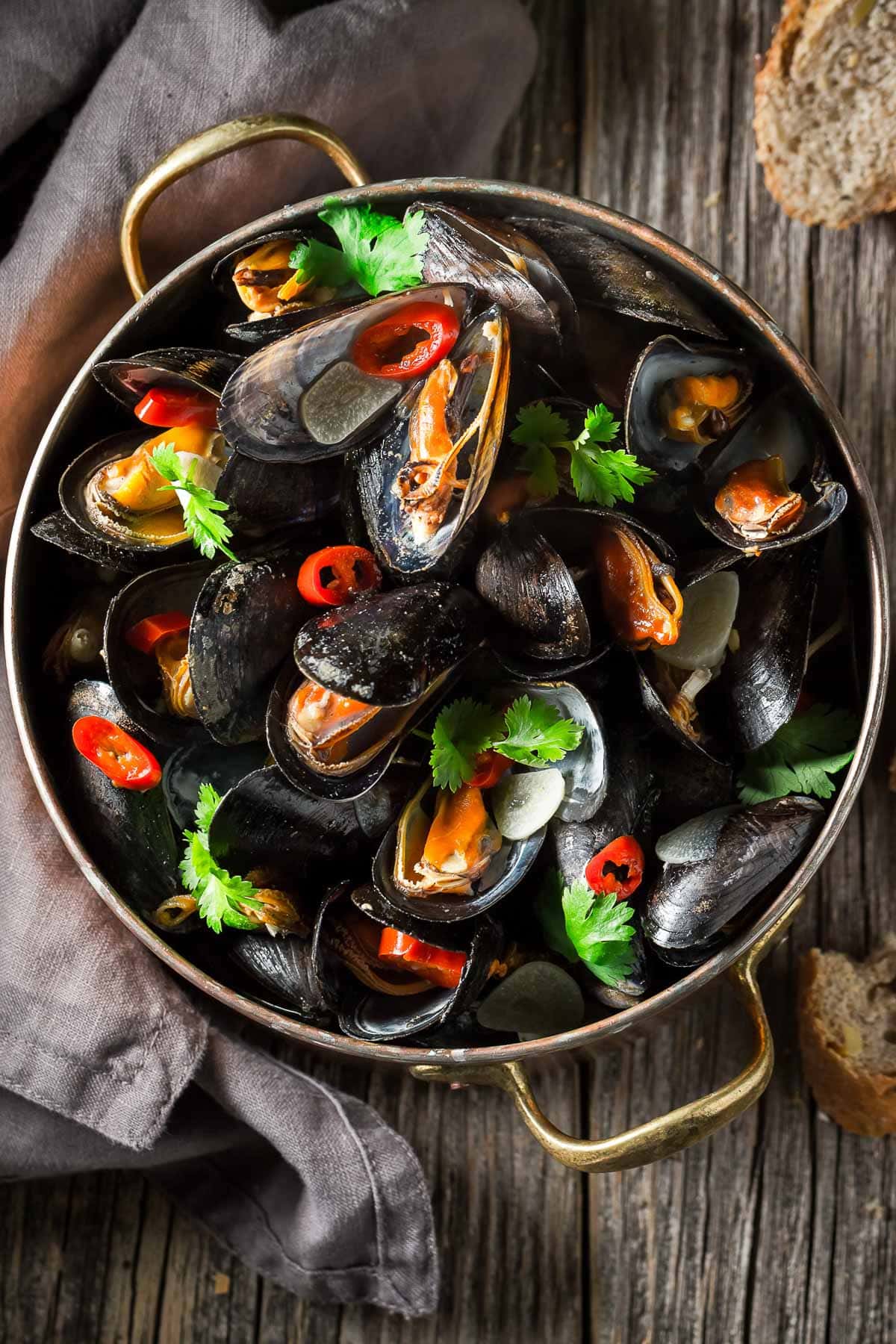 Thai Curry Steamed Mussels are cooked in a fragrant coconut milk broth with green curry and Thai spices. This delicious, one-pot meal is ready in just 30 minutes! This healthy, easy mussels recipe is sure to impress your dinner guests, and is so perfect for entertaining!
Is green curry good for you?
Curry, in general, is thought to be a healthy dish due to its natural anti-inflammatory properties. Although green curry dishes can be high in fat, they're high in beneficial nutrients, minerals, and protein intake. As long as you don't overindulge, curry is a healthy and tasteful dish!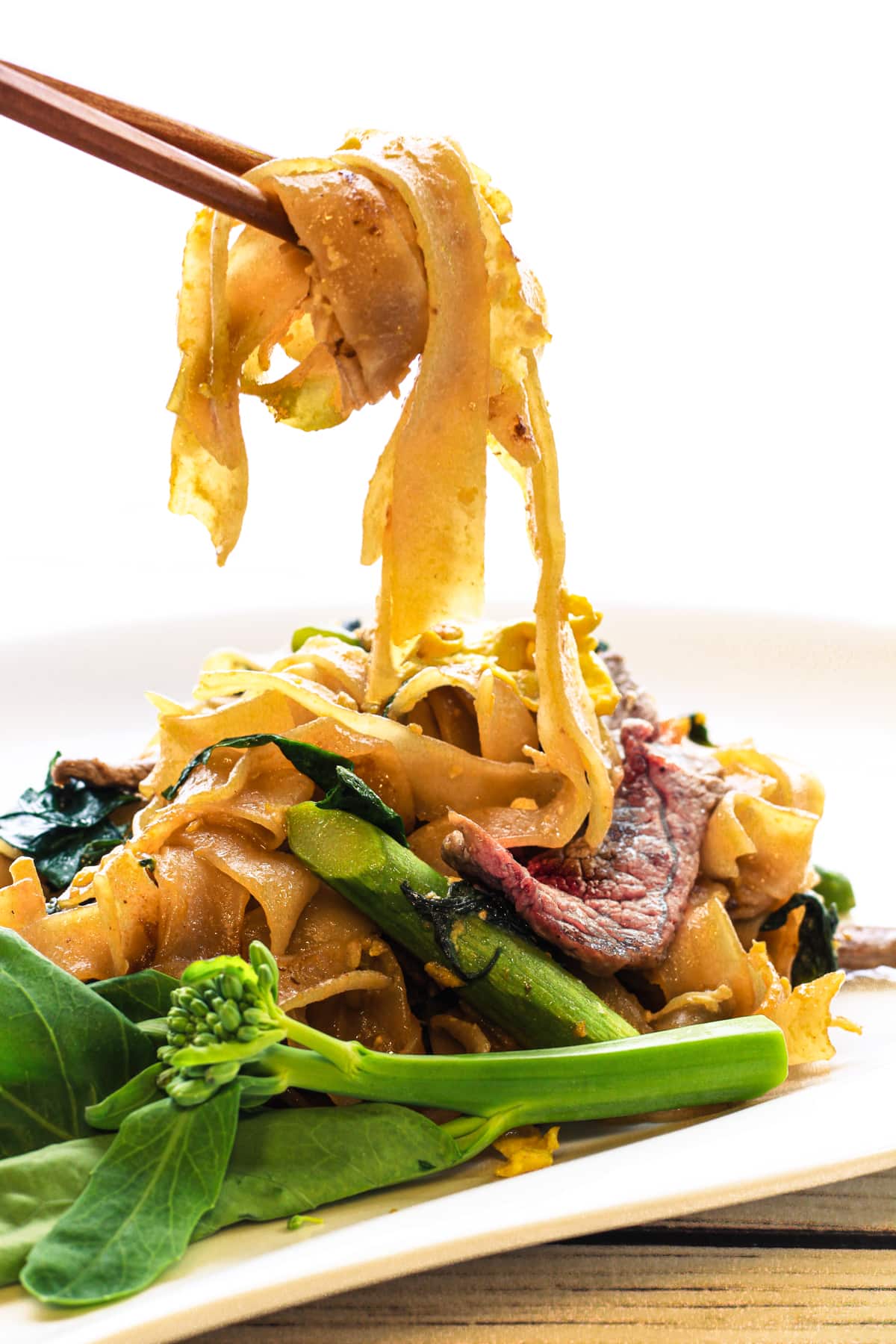 This popular Thai street food, Pad See Ew (Stir Fried Noodles), is a Chinese-influenced, stir-fried rice noodle recipe that is very popular in Thailand. The Chinese broccoli, and sweet and salty sauce puts this easy Thai dish over the top!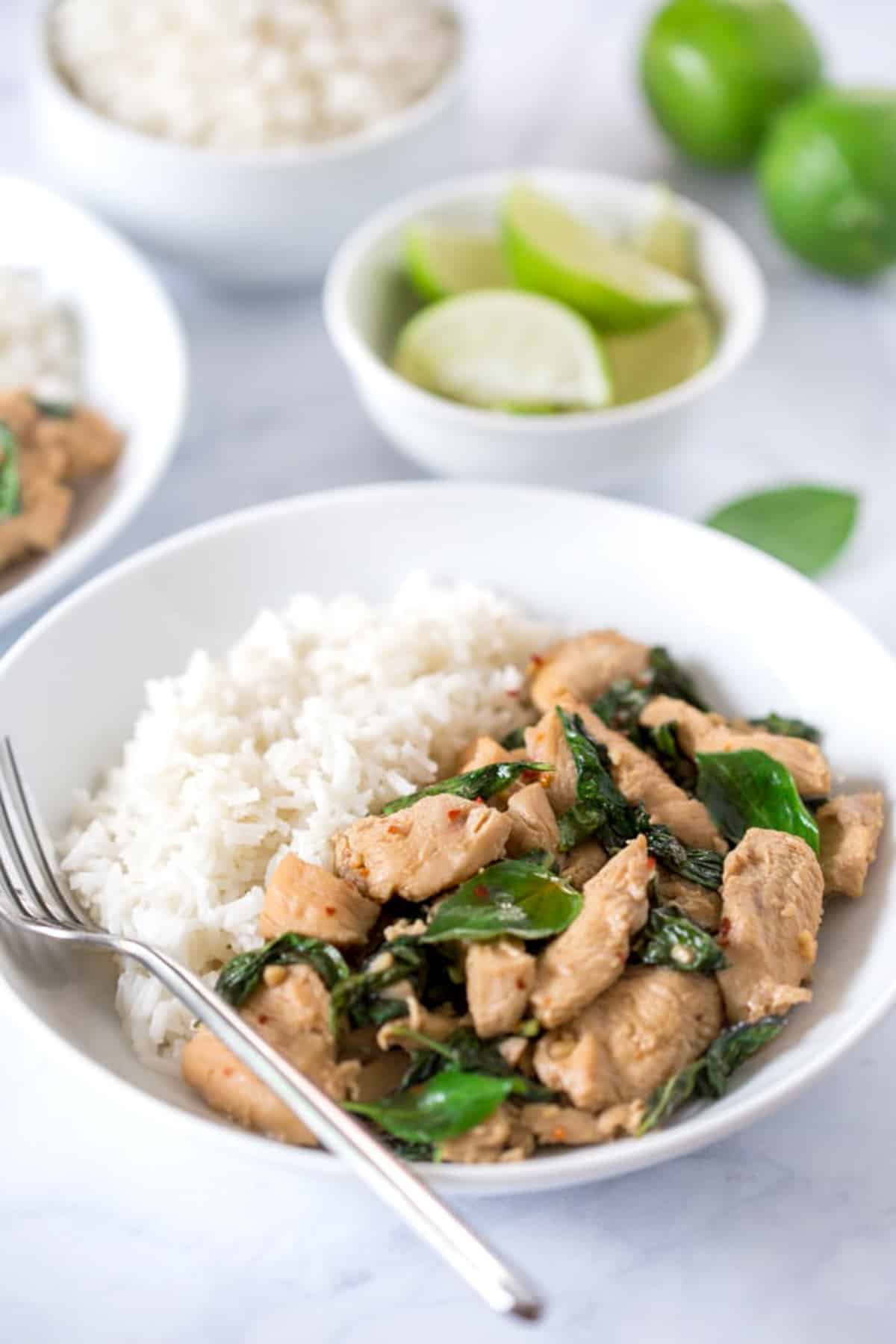 This classic Thai Basil Chicken dish from Thailand is beyond easy to prepare! It takes only 30 minutes to make this spicy, saucy chicken dish that is stir-fried in heaps of garlic and fragrant Thai basil! This easy Asian recipe is always a hit with family and friends!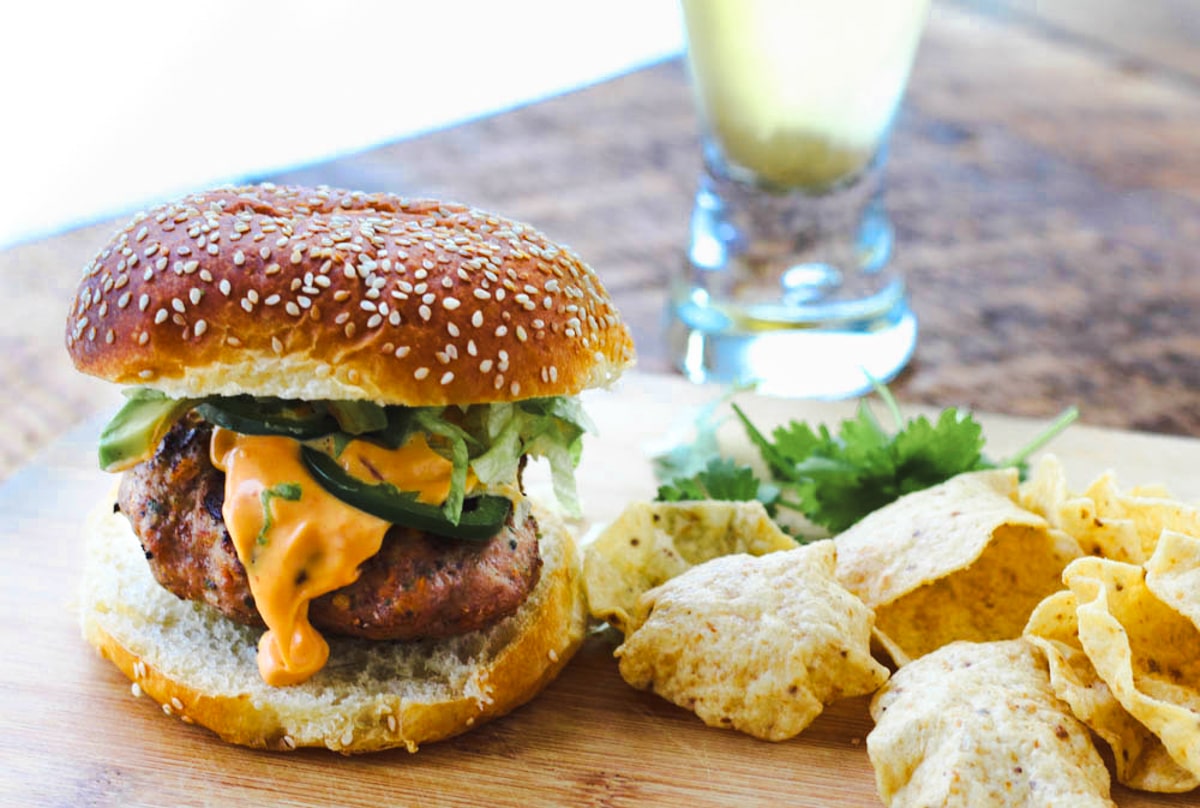 These juicy Thai Turkey Burgers with Spicy Aioli are what's cookin' on the grill for your next game-day party! The secret ingredient to these level-up burgers is a special Thai-inspired mixture of fresh cilantro and mint, shallots, ginger, carrots, and spicy jalapeño peppers. Fold it into ground turkey to make the juiciest of burgers, and top with the spicy sambal aioli sauce!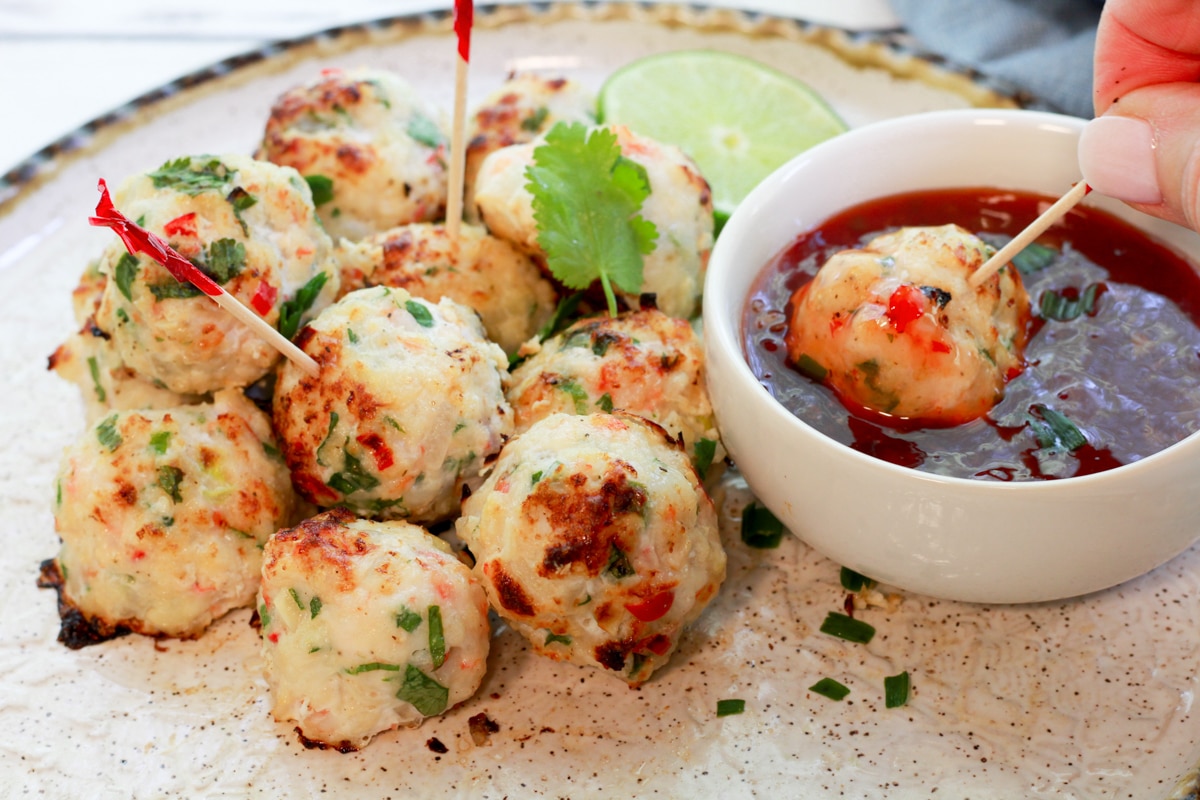 Every time I serve these Spicy Baked Shrimp Balls at a dinner party they are gone before I can even grab everyone a cocktail! That's how good they are! You're definitely not going to slave over a hot stove or oven for this delicious, healthy appetizer. It's only 20 minutes from start to finish!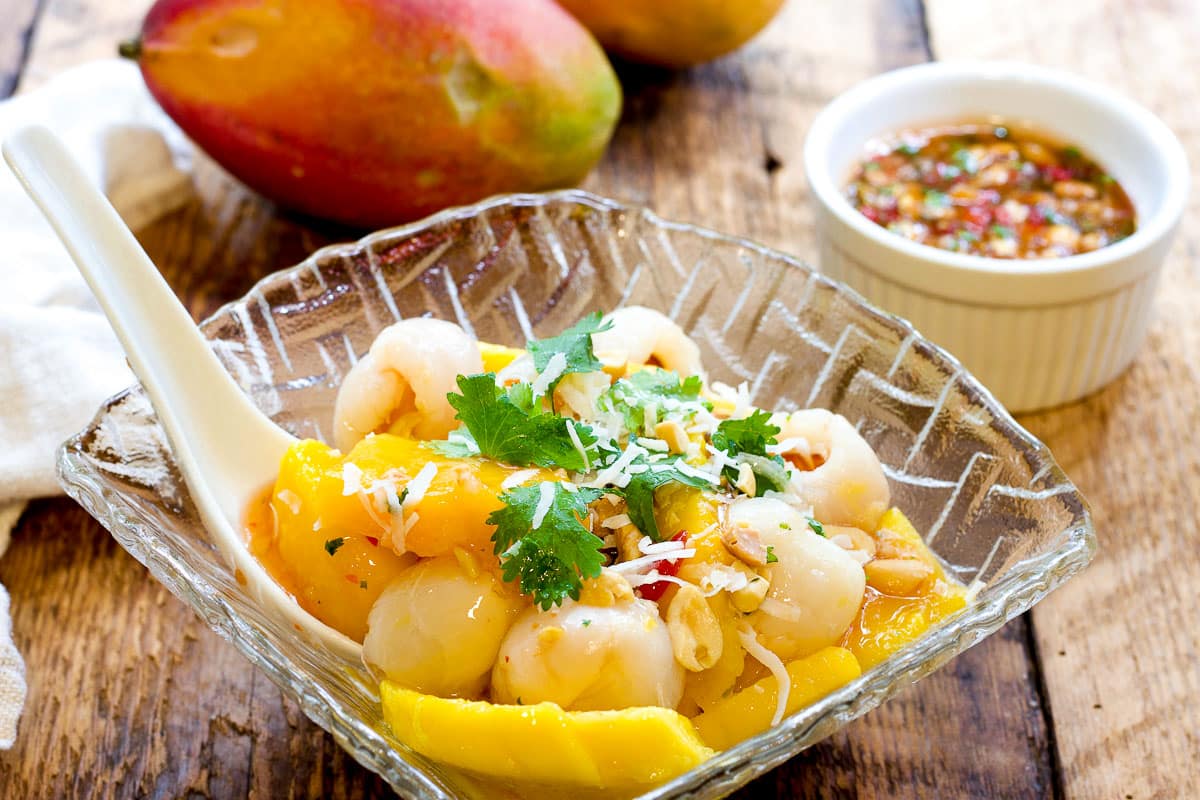 The sweet and spicy Thai sauce is the star of this tropical Thai Mango and Lychee Salad! This refreshing salad hits all the right flavor notes with its luscious mango slices and sweet lychees, crunchy peanuts, and toasted coconut flakes.
What does a lychee taste like?
The lychee fruit is white and glossy in appearance with a texture similar to a firm grape. The flavor of a lychee is sweet, with notes of citrus and watermelon, but most notably tastes like a cross between a strawberry and a pear, with a pleasant floral aroma.
Want More Roundup Recipes Like This?
If you liked this collection of roundup recipes, you're going to want these recipes too!